Baseball Tip
Presented by John Martin, Head Coach
Nike Baseball Camp University of Central Oklahoma
Baseball Tip: 3 Simple Drills to Help Improve Your Swing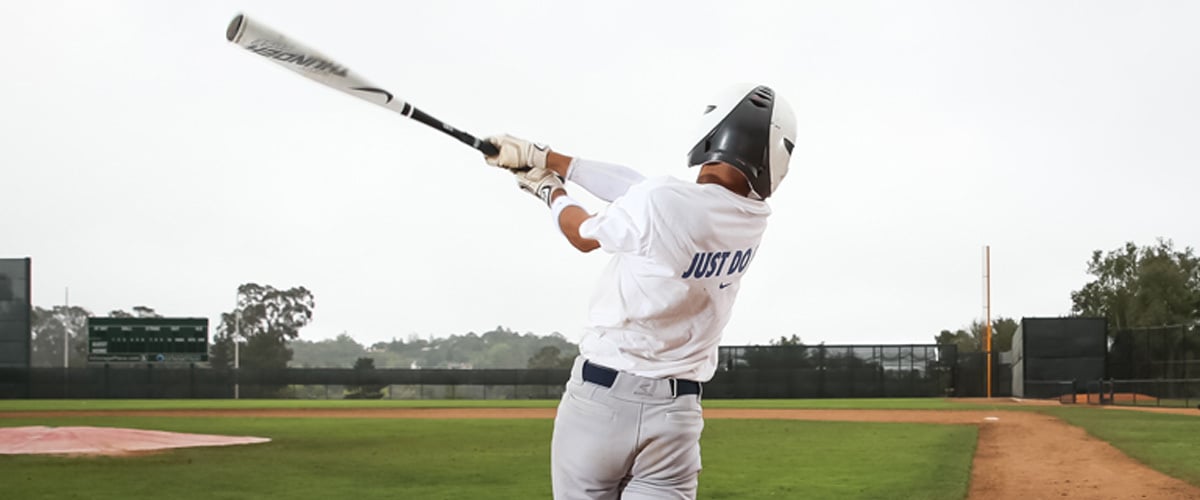 Hitting a baseball is one of the toughest tasks to do in all of sports. It takes many hours of practice to feel confident about consistently making contact with the ball. At Nike Baseball Camps, top coaches will offer a few simple but effective tips on how to improve your swing and help you get ready to dominate next season! Here are three drills you can practice on your own.
1. Tee Drill
The tee drill is commonly used to help baseball players improve their swing. This drill is particularly useful due to its mobility, meaning the athlete can set the ball up at any height they want (chest-high or shin-high), as well as any location (inside, middle, away). This helps the athlete practice their swing against different pitch locations.
2. One-Handed Drill
This drill aims to create an efficient, straight hand path to the ball when hitting. It is very easy for your hands to take an inefficient path to the ball, causing you to not make solid contact. In this drill, hitters have the option to start with a tee, or by having someone soft toss the ball to them. The goal of this drill is to emphasize the importance of creating a level bat-path with both your top hand and bottom hand individually.
3. Track and Catch Drill
This drill focuses on a fundamental aspect of hitting: keeping your eye on the ball. First, the batter will engage in their normal routine as if they were stepping in the box to hit, except they will not have a bat in their hands. The batter will not be holding anything in their hands but will still load and stride as if they were about to swing. The goal of this drill is to catch the ball in the exact spot that you would be making contact if you were swinging.
These are just three examples of drills that can help you improve as a hitter. Some of the greatest hitters ever have used these exact drills in their training, and you could be the next to follow in their footsteps! For further help with your game, check out more Nike Baseball Tips and join us this summer at Nike Baseball Camps!
Share This