Field Hockey Tip
Field Hockey Tips: How to be a Great Defender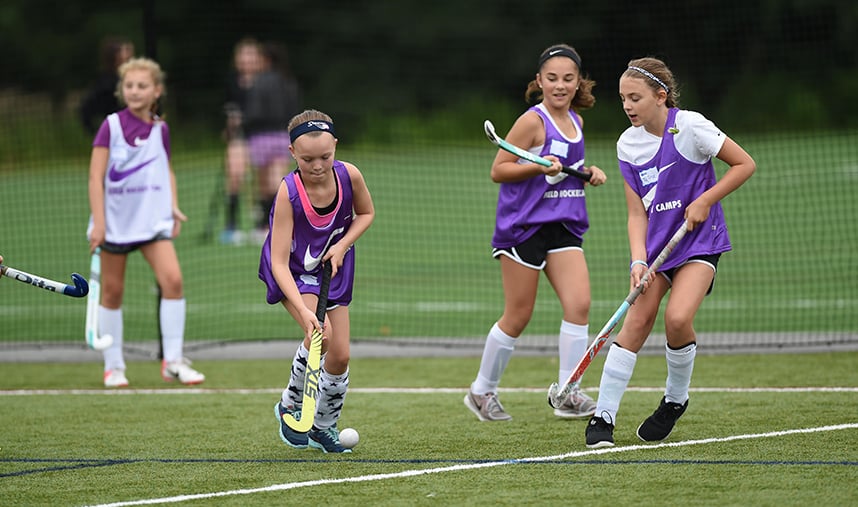 Many things make for a great defender, but here are some tips that will help you really hone in on your field hockey defensive skills. Put your talent to the test at one of our Nike Field Hockey Camps this summer 2022, where you will receive elite instruction from our Nike Camp Directors!
Tip #1: Communicate with your teammates - Defenders have the best view of the field, so don't be afraid to let your teammates be aware of what they may not see themselves. This will also help you build trust with your team and help everyone make better decisions on the field.
Tip #2: Close the gap quickly - When an attacker has the ball, be sure to rush them quick enough to close the gap and put them under pressure. This can be a tricky field hockey skill to master since you don't want to overshoot the player and lose them or give them enough time to plan their next move.
Tip #3: Confidence is key - Have confidence in your ability to win a 1 v 1 tackle. Don't let the pressure to succeed get the best of you because that is when you will make a mistake. Having confidence will help you stay calm and composed when making decisions.
Check out some more field hockey tips and prepare for your next Nike Summer Field Hockey camp!
Share This