Volleyball Tip
How to perfect a Slide Jump Volleyball Serve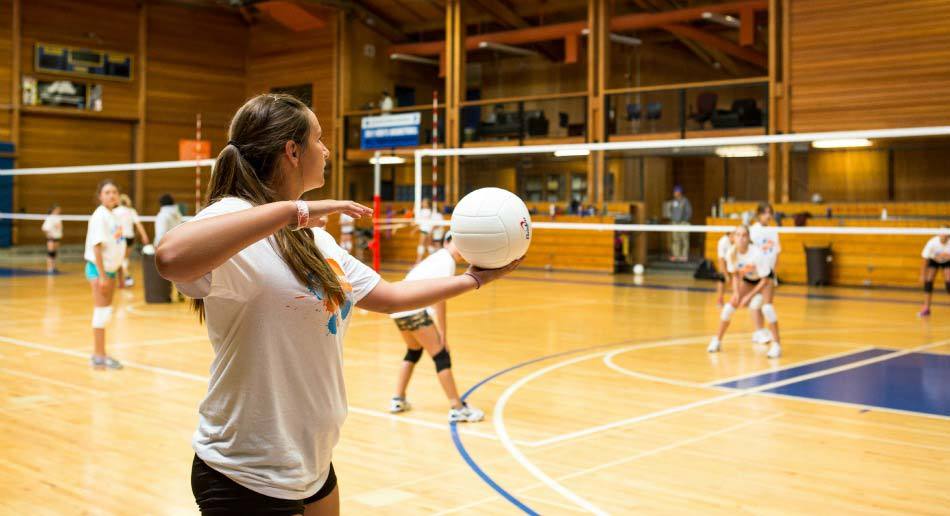 A good volleyball serve can be the difference between winning and losing. The slide jump serve is beneficial at any level, but is designed for junior level players and can be  used both indoors and outdoors because of the low toss.   Below is how to properly achieve a slide jump serve, and what we teach at our volleyball camps. 
Start with the ball in your left hand (left handed players start in right hand) 
Run along the end line and give yourself a low toss
As you jump off your left leg, swing fast and tork your body towards the net. (left handed players, jump off right leg) 
From here you can either choose to do a float serve by hitting the ball in the middle, or a spin serve by hitting the ball just above the center. 
Float serves can be beneficial because they are unpredictable and can be impacted by wind currents in the gym, which can make them drop or swerve unexpectedly.  When outdoors, one must be careful of strong winds that can easily knock the ball out of bounds. 
If you can perfect a spin serve, you will be an asset to your team.  Spin serves are hard to pass because they drop sharply and often times a few feet in front of where the passer was expecting.
With every new skill, repetition is key, the more you practice, the better you will become.  Learn this and more tips at one of our Nike Volleyball Camps this summer! 
Share This