Nike Cross Country Camp Winona State University
Nike Cross Country Camp Winona State University
23

Reviews
Average Rating
Stars
Be the best you can be!
The Nike Cross Country Camp at Winona State University gives high school distance runners the chance to develop proper running technique in one of the finest training environments in the Midwest.
The Nike Cross Country Camp at Winona State University is open to runners of all abilities, from beginners to state champions. The only requirements are the desire to have fun and to be the best you can be!  Our camp is designed to teach you the fundamentals of cross country. The emphasis is on providing you a great, fun-filled learning week.
Highlights Include
Nike Running Camp T-shirt
Trail running
Top notch instruction from college coaches
For ages 12-18
Camp Coaches
Camp Director

Brett Ayers

Brett Ayers has been head cross country and assistant track and field coach at Winona State University since the 2012-13 season. The Warriors distance program has grown into a regional and national power, qualifying for the NCAA Division II cross country championships four times in the past five years with numerous student-athletes winning all-region and All-America performance and academic recognition.

View Brett 's Bio & Running Tips

⟩
Top
Camp Details
The Workouts
Runners participate in two running workouts each day. Coaches explain the benefits of workouts and how they combine to maximize your potential. The workouts do not take the place of your high school or club program. Instead, they raise your awareness about becoming a "complete runner." In addition, you learn race strategies, warm-up and warm-down routines, technique drills, strength training, and plyometrics. You'll train in beautiful environment, motivated by coaches and college runners who share your passion.
The Clinics
We offer educational and motivational running clinics each day. Campers learn the fundamentals of distance training, including proper nutrition, visualization, goal setting, race techniques, flexibility, and recovery.  NCAA coaches discuss what it takes to put together championship teams and how you can use these ideas to improve your times, helping your team back home.
Show Less

See More

Camp Details
Whats included in the fees:
Overnight Campers: Features several instructional sessions per day, three hot meals, and lodging in University residence halls. An evening recreation program is also included.
Extended Day Campers (8:00am-8:00pm): This option offers the same features as the resident camp minus lodging.

SESSION INFORMATION
Check-in: Registration at 1:30-3:00pm on Sunday at the Conway Hall.  403 Winona Street, Winona, MN 55987.
Check-out: Camp graduation is at 12:30pm on Thursday. Campers may be picked up after graduation between 1:00-2:00pm. 
Staff members reside in campers' quarters and participate in all activities.
INSTRUCTION
Ratio: 1:10
Players Grouped by: age, ability and event
Facility:  Winona State University and Track
HOUSING
Dorm: Conway Hall 
Campers Per Room: 2
Roommates: If you have a roommate request, and have not already given it to us, please do so no later than 14 days before the start of camp. After that, the request cannot be guaranteed.
Bathrooms: on every floor
Linens: not provided
Air Conditioning: no, fan recommended
Key Deposit:  $50, please bring check made payable to US Sports Camps
Spending Money: $30, please do NOT bring a pre-written check. There will be a small camp store with snacks, drinks and Winona State apparel for sale.
Medical Facility: athletic trainer is on-site and a doctor is on-call for emergencies
TRAVEL
Transportation: not provided
*Understand that if your child is diagnosed with a concussion or concussion like symptoms at a Winona State University Athletic Camp, they will no longer be allowed to participate at camp. A parent/legal guardian must make arrangements to remove the child from camp as soon as they have been notified of their child's condition.*
GROUP DISCOUNTS
If five or more campers register together, each camper is eligible for a $30 discount. Please have a team contact reach out directly to the USSC office at 1-800-645-3226 to receive a discount code to identify your group. Campers may then register through the website at their convenience and apply the coupon code during check-out.
Sample Daily Schedule
7:00am

Rise

7:30am

Breakfast - WSU Dining Hall

8:30am

Morning workout

10:00am

Morning clinic

11:00am

Free time

12:00pm

Lunch - WSU Dining Hall

1:30pm

Afternoon clinic

2:30pm

Free time

3:30pm

Afternoon workout

4:30pm

Advanced clinic

5:30pm

Dinner - WSU Dining Hall

7:00pm

Camp activities

10:30pm

Lights out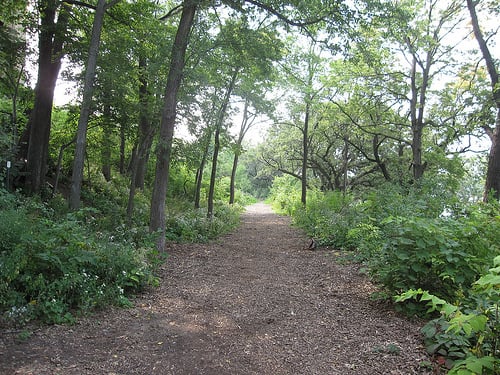 Our running camps take place on the beautiful campus of Winona State University.  Winona is located along the most gorgeous stretch of the Mississippi River, between the limestone river bluffs that rise 500 feet above town. Campers stay and eat on campus at Winona State facilities. Runs take place at the WSU Track Complex and on nine miles of grass trails at the nearby campus of St. Mary's University (pictured). 
Top
Overall Average Rating
Stars
Organized Camp!

The camp was well organized and the staff were friendly and encouraging!

— Lloyd Y., Camper 2017

Great Coaching!

The coaches were really helpful and made everything fun. It was a really enjoyable camp and a great experience. My daughter enjoyed the running skill rotations that helped me learn how to prevent injuries . Also, she enjoyed the group sessions and evening talks because they helped explain how to improve her running in a lot of different ways.

— Sonja G., Parent 2017

All the coaches were great!

I loved the hiking and daily competition running!

— Kade W., Camper 2017
Show Less

See more

Reviews
My daughter became a much better runner and had fun

My daughter enjoyed the personalized attention to her running style which she will be able to bring into her fall cc season, as well as the opportunity to meet new friends she may see at competition.This is the second year my daughter has attended the camp. She asked to come back, which tells us she clearly enjoys the experience and the staff and sees value in attending.

— Amy S., Parent 2017

I loved hiking up the mountain

The highlights for me were meeting new people, learning new techniques for running, and hiking up Garvin Height's mountain. I would suggest more food options for runners like pasta and meat choices and more down time to rest or hangout with friends would be nice. We were often rushed throughout the day to get where we needed.

— Gwen H., Camper 2017

My favorite running camp!

I enjoyed the running skill rotations that helped me learn how to prevent injuries . Also,I enjoyed the group sessions and evening talks because they helped explain how to improve my running in a lot of different ways. The coaches were really helpful and made everything fun. It was a really enjoyable camp and a great experience.

— Carly G., Camper 2017

Improve abilities

If you want to improve your Cross Country knowledge and your overall abilities as a runner you need to enroll in this camp.

— Paul N., Camper

Customized intensity of workouts

The counselors did a great job customizing the intensity of the workouts without making my child feel singled out.  

— Jack O., Parent

Very informative

The instruction was very informative for me as a beginner.  I learned a lot of things I haven't heard of before.

— Will S., Camper

Awesome instruction

Awesome instruction on proper running technique to decrease my workload and great pointers on proper warm-up -- lots of great info to share with our coach at home.

— Omar T., Camper

Fun environment

I had a very fun time, the staff created a fun environment to spend the week.

— Nick O., Camper

Small camp

The staff took great pride in their roles. This was a small camp and I like it better.

— Angela N., Camper

Great coaches

Good social interactions with everyone.  Great coaches.  Very motivating. 

— Steven O., Camper

Amazing trails

My daughter loved this camp. The trails were amazing and the staff was super helpful and friendly.  She also made a lot of like-minded friends.

— Jennifer P., Parent

Friendly environment

Nike Running Camps supports experienced runners as well as newer runners who may be just getting introduced to the sport. Coaches were very informative, location was great and there was lots of training. Friendly environment! 

— Lauren H., Camper

Preferred more instruction instead of free time

We had a lot of free time and while I did enjoy the time to be able to hang out and get to know the other participants I would have preferred more instruction during some of that time.

— Landon W., Camper

Enhanced my love for running!

— Marco N., Camper

Energetic Staff

The staff was very energetic and truly wanted to see you improve and do your very best. I would highly recommend this camp for anyone that is serious about running in High School. 

— Jackson D., Camper

Food wasn't great

The food wasn't great. My son is allergic to wheat and needs a gluten free diet. Most items that he saw out to choose from in the cafeteria were already on a wheat bun/bread. He wasn't sure if he could ask for something to be separate or if there were any gf bread options. Would have appreciated a bit more guidance for him. He ate a lot of french fries and apples. He was fine but has had better meal experiences at other camps. It is hard to be a shy 13 year old boy with food restrictions.

— Gretchen H., Parent

Great experience

Nike running camps are a great experience!! You meet people just like you, who are passionate about the same thing you are. Also you learn tons of info that will help you as an athlete. 

— Isaac H., Camper

Explore the college campus

The camp is amazing! You get coaching from fantastic runners who will treat you as equals. You get to meet new, fun people and get to explore the campus of the college. You'd regret not going. 

— Lexi S., Camper

Variety of topics addressed

It didn't strictly focus on the running, the camp also focused on other important topics that help with running like proper diet, stretching, weightlifting, etc. 

— Marissa G., Camper

Had a blast

I was looking for camps to do this summer, just to do something fun before school. I came across the ussportscamps.com website somehow and saw that they ACTUALLY included running as a sport for camps. I immediately looked for one nearby and found Winona. Soon after, I talked to my dad about it, and he thought it was a great idea. I convinced a good buddy of mine to do it with me, and we had a blast. The camp was extremely informative and intense when it came to running, and I can say without a doubt I got my money's worth. 

— Catherine C., Camper 2016
Top
Camp Dates & Prices
This program has concluded for the season.
Please Join our email list to be notified when this program is available for registration.
For additional camp information and dates
call us at

1-800-645-3226
we would be happy to help you.