Volleyball Tip
Volleyball Tips To Improve Your Digs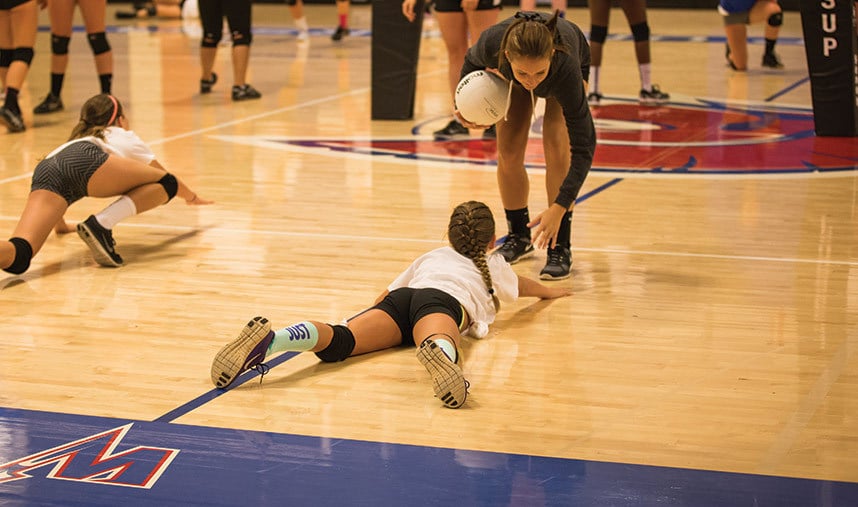 Digging in volleyball is an essential skill for any strong defender. It is important for players to learn how to be defensive minded on the court. Not only is it important for a player to get the dig, but also protect their body when diving for the ball. Our Nike Camp Directors teach our campers how to improve their defensive skills at our summer volleyball camps. Check out the information below to elevate your game.
Tip #1 As a defender you want to be ready to anticipate where the ball might go. Being on your toes and being ready to move to the ball is crucial for any successful defender. It is important to stay in an athletic stance, low to the ground, with knees bent, and forearms in front. Make sure to lean into the ball as you make contact!
Tip #2 Communication is key to a successful defense. As a teammate, communicate when you are making a play on the ball. This will set your team up for a successful play back over the net.
Tip #3 It is important for a player to move their feet first when making a play on the volleyball. Keep your upper body low and move to the side of the ball. This is an important tip to remember when diving so you don't fall on your knees. After making contact with the ball, use your hands to protect your body while sliding.
To improve your game before your next volleyball camp, check out more volleyball tips!
Share This