Volleyball Tip
Volleyball Tips: When to set dump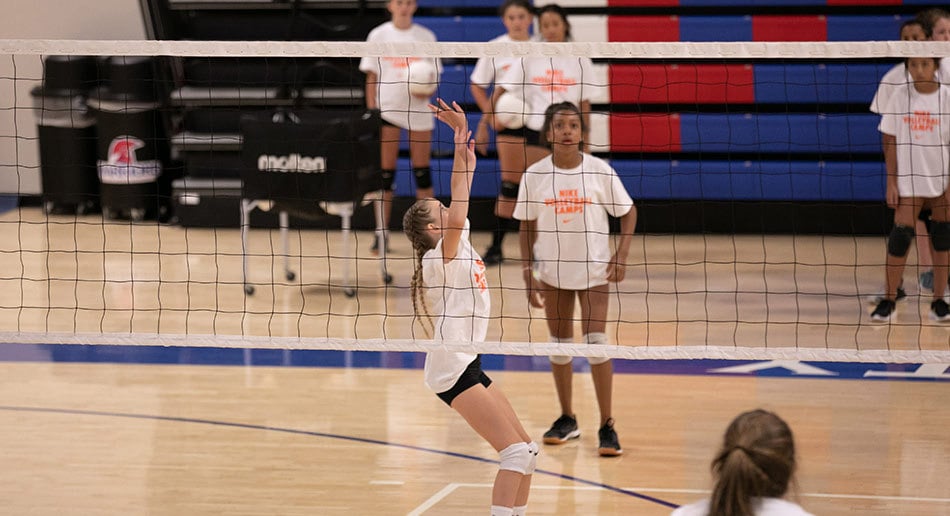 Hitters are not the only players on the court who can score. Take your setting game to the next level by knowing the perfect time to set dump! A set dump is when the setter sends the ball over the net on the second contact by either setting, tipping or hitting. Here are three perfect times where your opponent will never see this sneaky play coming. Join us at one of our Setter Camps this summer to improve your set dump skills.
When the passers makes a perfect pass and the setter goes up with two hands like they are about to set a hitter, but set dumps the ball instead. The blockers and the defense on the other team will be so focused on who the set might go to, they do not expect the setter to attack.
When the opponent's defense is scrambling to get into their base positions or they are standing upright, this is a great time for the setter to dump it in the middle of the court. The opposite team will be on their heels and not ready to move forward when the ball is unexpectedly sent over the net.
If the volleyball is passed too close to the net and the play needs to be saved, sometimes the only option a setter has is to send it over on the second contact. The setter should be aware of the blockers in this scenario because they will be expecting the ball to come over.
Being an aggressive setter will make it difficult for the other team because it is adding another player to be worried about. To improve your skills this off season, check out more volleyball tips!
Share This