Nike Swim Camp at Butler University
Indianapolis, Indiana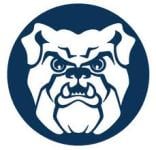 Butler University, located in Indianapolis, is hosting one week of Nike Swim Camp for the fourth consecutive summer in 2014. Stroke instruction includes start, turn, and finish work, dryland practice sessions, underwater video analysis, and fun games for all campers.
Located in the Butler-Tarkington neighborhood, on a 295-acre campus, five miles from downtown Indianapolis the Nike Swim Camp at Butler University is designed to help competitive swimmers improve their stroke technique so they can compete at the next level.
Upon arrival at camp, campers are placed in groups with other swimmers having similar abilities and goals. Our camp staff will do their best to accommodate your needs, keeping in consideration your experience and desire to improve.
Highlights Include
Stroke technique and evaluation for all competitive strokes
Start and turn skill work and refinement
Low camper to staff ratio and 24 hour supervision
Underwater videotaping and evaluation by coaches
Nutrition and Motivation Discussions
Dry land sessions and fun evening social activities
Every camper receives a Nike Camp T-shirt and Nike Swim Cap
Every camper is eligible to receive merit-based prizes during camp
Camp Setting
Daily instruction takes place at The Butler University Health and Recreation Complex (HRC). It opened in the fall of 2006 and is the practice home for the Bulldog women's swimming team. The six-lane pool give the squad an on-campus site for conditioning and training.
THIS CAMP IS INDEPENDENTLY OWNED AND OPERATED. IT IS IN NO WAY AFFILIATED WITH BUTLER UNIVERSITY. This camp is open to any and all entrants. For your safety and benefit, we recommend you have competitive swimming experience (e.g. U.S.S. age group, national qualifiers, high school swimmers, or summer league swimmers) and can swim at least 50 meters in all four competitive strokes: fly, back, breast and freestyle.
Meet your coaching staff
Camp Director
Maurice Stewart
Maurice Stewart returns for his 9th season as the head coach of the women's swimming team at Butler.
Read Full Bio
The future of the Butler women's swimming team has become increasingly bright as the Head Coach, Maurice Stewart rebuilds a culture and attitude of success into the women's swim team. Coach Stewart, who enters his 9th season, is reshaping the swim team dynamic and team cohesiveness with a very young and talented squad of freshmen and sophomores. This foundational class of student-athletes has already achieved success earning three regular season wins which is the most since 2007, and six athletes enter the All-Time Top 10 performance list in 14 different events compared to five in the 2009-2010 season. This year, and future accomplishments will lead the way to excite and persuade future prospects to attend Butler University which will create a winning tradition that Butler Swimming can and will achieve!
Since directing the women's program in 2007-08, the team has made steady progress in both the classroom and pool. The Bulldogs have tallied multiple performances that rank among the top-10 marks in school history along with several school records. Most noteworthy, the team defeated Valparaiso at the 2010 Horizon League Championship meet, which is the first time Butler has defeated a conference team at the championship meet in over 8 years.
The program has also thrived in the classroom as swimmers such as Sarah Lynne Gates, Katie Krueger, Momo Wilson, Megan Wesler, Elizabeth Shafer and many more have been named to the All-Horizon League Academic team. Moreover, the squad has been recognized as an "Academic All-American Team" by the College Swimming Coaches Association of America achieving a 3.25 or higher team GPA every semester that Coach Stewart has been at the helm.
Coach Stewart has extensive collegiate and USA Swimming club experience prior to arriving at Butler. He served as an assistant coach at Auburn for two seasons under Head Coach David Marsh. During that time, the Tigers won the men's NCAA Championships in both 2004 & 2005, while the women's team won the national championship title in 2004. Prior to arriving at Auburn, Stewart was the Head Coach at the Sugar Creek Swim Club in St. Louis, Mo for four years, where he coached several sectional and Junior National level athletes.
Learn more about Nike Swim Camp at Butler University
Discounts Available
Team Discount: If five or more campers register together, as a group by mail or fax, each camper will receive a $25 discount. Click "Get Brochure" above and print the application. All applications must be received at the same time via mail or fax. If all members of your group pay with a Visa or MasterCard, feel free to fax your applications to 415-479-6061 to expedite processing. Late or individual registrations are not eligible to receive the group discount.
Camp Details
A detailed camper registration packet containing check-in location, health/release forms, emergency contact info, and a list of things to bring will be emailed to all registered campers prior to camp. Our health and release forms do not require a doctor's signature and they will be collected on the first day of camp.
Housing & Roommates
Campers stay 2‐per room in Residential College (RES-CO) and are assigned by age and roommate requests. If you have a roommate request, and have not already given it to us, please do so no later than 10 days before the start of camp. After that, the request can't be guaranteed. If you don't have a roommate request, you will be placed in a room with someone near your age. Boys and girls are housed on seperate floors with gender specific counselors on them.

Dorm: Residential College
Bathrooms: shared
Linens: Not provided
Air Conditioning: Yes
Suggested spending money: $40
Medical facility: a certified trainer will be on staff at all times
♦ Dorm has AC - No fan needed

Supervision
Campers are supervised 24 hours a day. The staff live in the dormitories with the campers and participate in evening activities. Drugs, alcohol and tobacco are strictly prohibited, and constitute, along with general misconduct, grounds for dismissal from camp without a refund.
Sunday, July 13
12:30-1:30pm: All campers check-in at dorm
2:00-4:30pm: Camp orientation at pool and first pool session
5:30pm Dinner - all campers
6:30-8:30pm Evening Swim Session
9:00pm: Extended Day Camper Depart
10:00pm: Overnight Camper Lights Out!
Monday 7/14, Tuesday, 7/15 and Wednesday 7/16
8:00am Breakfast - overnight campers only
8:45am Stretch/Warm-Up - Extended Day Campers arrive
9:00-11:00am Swim Session One
12:00pm Lunch - all campers
12:45-1:45pm Dryland Session and Discussion
2:00-4:30pm Swim Session Two, Videotaping and Review
5:30pm Dinner - all campers
6:00pm Evening pool session or fun social activity
9:00pm: Extended Day Camper Depart
10:00pm: Overnight Camper Lights Out!
Thursday, July 17
8:00am Breakfast - overnight campers only
8:45am Stretch/Warm-Up - Extended Day Campers arrive
9:00-11:00am Final Swim Session
11:30am Closing ceremony at pool
12:00pm Campers Depart
Schedule subject to change
Read camper reviews