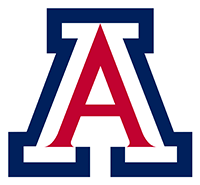 Nike Junior Golf Camps, University of Arizona at Sedona
Nike Junior Golf Camps, University of Arizona at Sedona
6

Reviews
Average Rating
Stars
Improve your game and have serious fun at
Nike Junior Golf Camps!
We are excited to announce we are returning our overnight golf camp with the University of Arizona Men's Golf Staff in Sedona, AZ this summer! Hosted at the scenic Sedona Golf Resort in the cooler, high elevations of Northern Arizona, this camp focuses on skill improvement, exposure to the Division I golf environment, and FUN in equal parts!
Overnight Camp
The overnight camp is specifically designed for the young golfer who wishes to improve their results on the golf course. It is open to all skill levels of boys and girls, ages 10-18, but the curriculum is geared towards players who are serious about improving their game. The camp mimics the training regimens the Wildcat men's team uses on a daily basis, while also adding in fun elements and opportunities to play in one of the world's most beautiful golf environments.
For the duration of the week, campers and staff reside at the Hilton Sedona Resort at Bell Rock, located on-site at Sedona Golf Resort. The camp also includes fun evening activities with the staff including pool nights and barbeques.

This camp/clinic is not owned, operated, or otherwise controlled by the University of Arizona.
This camp/clinic is open to any and all entrants (limited only by number, age, grade level and/or gender).

Highlights Include
Instruction from Division I coaches and players with a low student to teacher ratio
Daily course play at Sedona Golf Resort
Fun evening activities with the camp staff
Accommodations at Hilton Sedona Resort at Bell Rock
Camper amenity package provided for each participant
Camp Coaches
Head Men's Golf Coach, University of Arizona

Jim Anderson

Since being named Head Men's Golf Coach at the University of Arizona in June of 2012, Jim Anderson has propelled the program's resurgence on the national scene with conference championships, All-Americans and unparalleled academic success.

View Jim's Bio

⟩
Camp Details
This program is designed for boys and girls between the ages of 10 and 18. Whether you are a beginner, intermediate or advanced level golfer, our world-class instruction and coaching provides junior golfers with the necessary skills to compete and win. These camps offer training and real competition scenarios that develop every part of your game. During the week, campers work on short game, putting, approach shots, course management, and will test their new skills in weekly competitions and 18-hole tournaments. Upon arrival, all participants are evaluated by the staff so that their own instructional needs can be addressed throughout the week.
SECURE YOUR SPOT!
You can expect high demand on these first-come-first-serve camper spots, so please be sure to register early.

2024 OVERVIEW
Dates: 2024 Camp Dates Coming Soon
Age Group: 10-18
Gender: Co-ed
Camp Type: Overnight & Extended Day

Schedule:

Overnight: Sunday - Wednesday
Extended Day: Sunday - Wednesday

Sunday: 1:00pm - 9:00pm
Monday - Tuesday: 9:00am - 9:00pm
Wednesday: 9:00am - 1:00pm

During the week, Extended Day campers arrive at the Sedona Golf Resort around 9:00am and depart from the Hilton Sedona Resort at 9:00pm. The Extended Day camp includes all golf instruction, green fees, evening activities, lunch and dinner. A complete schedule of the other camp days will be given to you upon check-in.

Check-In: Registration for all campers (overnight and extended day) occurs on Sunday between 1:00-2:00pm at the Hilton Sedona Resort lobby. Please come dressed and ready to play as afternoon golf session begins immediately following check-in. Extended Day campers to be picked up around 9:00pm at Hilton Sedona Resort Sunday night.
Check-out: The closing ceremony occurs from 12:30-1:00pm on Wednesday at the Sedona Golf Resort and check-out is to follow at the Hilton Sedona Resort.

Campers belongs will be held in a secure location following morning check-out at Hilton Sedona Resort. Campers will be released from Sedona Golf Resort following Awards and Lunch on Wednesday and Parents may pick up belongings at the hotel lobby across the street.

Meals: Overnight campers will receive all meals during camp (breakfast, lunch, dinner). Extended Day campers will be provided lunch and dinner.

Program: The All Abilities program is designed to improve the fundamental skills needed for golf; putting, chipping/pitching, full-swing and course etiquette. Upon arrival, all participants will be evaluated by the instructors and placed into groups based on age and ability level.
Please note: Camp schedules and details may be subject to change.
WHAT'S INCLUDED IN THE FEE?
Instruction: Morning instruction and afternoon course play.
Meals: Overnight campers will receive all meals during camp (breakfast, lunch, dinner). Extended Day campers will be provided lunch and dinner.
Supervision: Campers are under staff supervision at all times as staff members live in adjacent rooms to overnight campers. Drugs, alcohol and tobacco are strictly prohibited, and constitute, along with general misconduct, grounds for dismissal from camp without a refund.
Camper Amenity Package: Campers will receive an amenity package including a Nike hat, drawstring bag, SRIXON golf balls, camp workbook, and graduation certificate.
INSTRUCTION, EQUIPMENT & FACILITY
Ratio: 1:8 staff-to-camper ratio.
Groupings: Campers are grouped by age, ability, and experience.
Equipment Needed: Players should supply their own golf clubs, glove, golf balls, and tees.
Facilities: Sedona Golf Resort
Medical Protocol: Camp will have on-site staff to help with illness or injury. In case of an emergency, campers will be transported to the nearest hospital.
Housing:

Hotel: Hilton Sedona Resort at Bell Rock
Campers Per Room: Campers stay in two-person rooms and are assigned by age, gender and roommate requests.
Roommates: Rooms are assigned by age & roommate requests. Roommate requests must be received no later than 14 days before the start of camp. If you don't have a roommate request, you will be placed in a room with someone near your age. It will be a great opportunity to meet someone new!
Linens: Included.
Air Conditioning: All rooms are air-conditioned.
Spending Money: We recommend that each overnight camper bring $75 per week of spending money to cover incidentals like snacks, souvenirs and other activities. Please bring cash in a marked envelope for your child.
*Staff members reside in campers' quarters and participate in all activities.
PREPARE FOR CAMP: COMPLETE YOUR PRE-CAMP CHECKLIST

To view your customer account, complete your mandatory forms, pay balance dues, and review important camp information, visit Pre-Camp Checklist. All necessary camp information is on this page. If there are any imperative changes prior to camp start, registered campers will be notified via email and this webpage will be updated!

CHECKLIST OF THINGS TO BRING
Below is a suggested list of clothes, equipment, and personal items. US Sports Camps and the golf facilities being used are NOT responsible for lost or stolen articles or money.

Golf clubs
Golf Balls/tees/glove
Golf shoes or tennis/athletic shoes
Athletic clothing (t-shirts, shorts)
5-6 collared shirts (recommended)
4-6 golf appropriate shorts/pants
6-8 pairs of socks
Casual clothes
Swimsuit
Sweatshirt/warm up jacket and pants
Raingear and/or umbrella
Toilet/personal items
Insect repellent
Laundry bag
Water bottle*
Sunscreen**
Hat/visor (Campers receive Nike hat with amenity package)
Snacks (optional)
COVID PPE (as required by state/local guidelines)
Signed Health & Release forms and waivers (forms completed online do not need to be printed and turned in at camp)
TRANSPORTATION
Nike Junior Golf Camps does not provide ground transportation from airports, train stations or bus stations. Parents/guardians are fully responsible for getting campers to and from camp check-in/out. If you have a child flying to camp, please visit the Phoenix Sky Harbor International Airport website for information on ground service to and from camp.
COMPANY POLICIES
For information regarding our cancellation policy and all other company policies, please visit USSC Policies.
NIKE JUNIOR GOLF CAMP FAQ
For general questions about our golf camps please see our FAQ page.
This camp is open to any and all entrants (limited only by number, age, grade level, and/or gender).
Show Less

See More

Camp Details
Hilton Sedona Resort at Bell Rock

90 Ridge Trail Dr, Sedona, AZ 86351
Sedona Golf Resort

35 Ridge Trail Drive, Sedona, AZ 86351
SAMPLE SCHEDULE
Please note: Camp schedules may be subject to change.
Sample Schedule
8:00am

Wake up/breakfast

9:00am

Instruction on all facets of the game at the practice facility

12:00pm

Lunch

1:00pm

Course play and on-course instruction with the camp staff

6:00-7:00pm

Dinner

7:30pm

Evening activity

10:00pm

Lights out
Sedona Golf Resort
Located in the heart of one of the most captivating regions of the Southwest, the thrilling 6,646-yard, par - 71 course is widely considered among the world's most unforgettable golf experiences. Winding around the famed red rocks of Sedona, each hole provides a unique adventure. If you could play golf in the Grand Canyon, this would be it. Not only is it tucked in between the Red Rocks of Sedona, it is also just minutes from beautiful Oak Creek. This championship Sedona golf course receives continuous four-star reviews from Golf Digest and has tons of great golf packages to choose from. Visitors and locals alike say that playing Sedona Golf Resort tops the list of things to do in Sedona, AZ. Truly a Golf now or never bucket list experience!
Additionally, Sedona Golf Resort offers one of the most majestic outdoor wedding destination venues in Arizona. Here you will find everything you need to plan the perfect, affordable Sedona wedding celebration. Our elegant dining reception space seats 150 people and can also accommodate dancing and entertainment. You can choose from a wide selection of Ceremony & Reception packages and menus. Or, if you prefer, our professional food and beverage staff can help customize a menu to fit your personal tastes and style. With Cathedral Rock and Bell Rock as your backdrop you too can have your Sedona wedding or special celebration at one of the most beautiful places to get married in Sedona - The Sedona Golf Resort.
Camp Reviews
Overall Average Rating
Stars
June 15, 2023: My son Kiptyn loved his 1st year at the camp! Jim Anderson and his staff from the U of A did a great job! My son learned a ton of new skills for his golf game, had fun getting to know the other campers at golf, and really loved the hotel they all stayed at. Would definitely recommend this camp to friends! Thank you Coach Anderson!

— Anonymous

June 16, 2022: The highlight of my camp experience, was getting to spend time with other kids, and seeing coyotes and deer.

— Anonymous

June 16, 2022: Getting to play a nice golf course and have instruction in the same camp.

— Anonymous
Show Less

See more

Reviews
June 16, 2022: Learning more about the game of golf and working on every part of it.

— Anonymous

June 16, 2022: Playing 18 holes after getting better technique from the coaches.

— Anonymous

Built confidence on the court

— Anonymous
SECURE YOUR SPOT – CAMPS SELL OUT!
Last year over 650 Sports Camps sold out, leaving 7,000+ campers on the waitlist. Due to high demand, early registration for our first-come-first-serve camps is strongly recommended.
Camp Dates & Prices
This program has concluded for the season.
Please Join our Priority List to be notified when this program is available for registration.