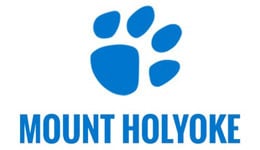 Nike Adult Tennis Camp at Mount Holyoke College
Nike Adult Tennis Camp at Mount Holyoke College
18

Reviews
Average Rating
Stars
Improve your game and have serious fun
at Nike Tennis Camps
The Nike Adult Tennis Camp in Massachusetts began in 1972 and has grown into one of the best tennis camps for adults in the country. Join us in South Hadley for a fun tennis vacation and elevate your game!
Our Mount Holyoke adult tennis camp delivers quality tennis instruction and personal attention to each camper's specific needs with passionate coaches who inspire all players to get better!
This Camp must comply with regulations of the Massachusetts Department of Public Health and be licensed by local Board of Health.
Please note: All participants must be vaccinated for Covid-19 in order to participate.
Highlights Include
Coaching from one of the most renowned adult tennis camp directors in the country, Reiny Maier
Each participant will receive private tennis lessons in addition to group instruction
Low teacher/camper ratio at 1:4
Camp Coaches
Camp Director

Reiny Maier

The Camp Director, Reiny Maier is one of the most renowned adult tennis camp directors in the country. He returns to the Amherst Tennis Camp for his 41st year and has given players a whole new outlook on tennis. He becomes involved in the game of each player, offering his knowledge, enthusiasm, patience and encouragement.

View Reiny Maier's Bio

⟩

Camp Director

Mike Gardner

In his 33rd year as a Nike Tennis Camp Director, Mike Gardner brings years of experience and dedication to junior tennis development.

View Mike Gardner's Bio & Tennis Tips

⟩
Camp Details
2023 CAMP DATES

Camp Director: Reiny Maier
Camp Director: Mike Gardner
Please note: All participants must be vaccinated for Covid-19 in order to participate.
CAMP PROGRAM

Camp is geared towards adult players of all levels. Upon arrival, all participants are evaluated by the staff so that their own instructional needs can be addressed throughout the weekend. Once registered at camp, you will report to the tennis courts. Your skill level will be evaluated and you will be assigned to a small group of players with similar skills.
We offer Day and Overnight camp options for adults, ages 18+, of all skill levels. Each day of camp has a morning session (9:00-11:30am) and an afternoon session (1:30-4:00pm). Camp sessions are final, there will be no schedule customization allowed this year.
DAILY SCHEDULE
June Camp (Reiny Maier)
Thursday: 1:30pm-4:00pm
Friday: 9:00am-11:30am, 1:30pm-4:00pm
Saturday: 9:00am-11:30am, 1:30pm-4:00pm
Sunday: 9:00am-11:30am
Check-in and Departure
All campers check in between 12:15pm-1:00pm on the first day in front of Torrey Dorm Hall. Camp will begin at 1:30pm. Campers depart immediately after your last session on the final day of camp.
Extra Activities
In addition to the teaching programs, there is a spirited round robin play each evening.
July Camp (Mike Gardner)
COURTS
The Mount Holyoke Tennis Courts are located just outside the Kendall Sports & Dance Complex and serve as home to the College's tennis team. Included in the fully enclosed facility are 12 full-sized asphalt tennis courts. A central fence divides the courts into groups of six. Bleacher seating is available, with a seating capacity of 50 spectators.

ON-CAMPUS ACCOMMODATIONS
2023: Overnight campers stay on campus in Torrey Hall. Torrey is known for its spacious student rooms and common areas. It is located near Kendall Sports and Dance Complex, a one-minute walk to the tennis courts. Rooms are equipped with a bed, desk, dresser, and closet. Shared bathrooms are located on each floor. A pillow and blanket are included as well as sheets and towels. Unfortunately, there is no AC. All meals are provided for overnight campers starting with dinner on Thursday and ending with breakfast on Saturday.
OFF-CAMPUS ACCOMMODATIONS
If you choose not to stay on campus you will receive tennis instruction and lunch with the overnight campers. We suggest the following hotels and inns that are located close to the campus.
Willits and Hallowell Conference Center and Hotel - Located on campus at Mount Holyoke College. Phone 413.538.2217
Howard Johnson Lodge - Located in Hadley. Phone 413.586.0114
Holiday Inn Express – Located in Hadley. Phone 413.582.0002
Marriot Courtyard in Hadley. Phone 413.256.5454
Allen House Bed and Breakfast – Located in Amherst. Phone 413.253.5000
Amherst Inn – Right across from Amherst College and the Emily Dickinson House. Phone 413.253.5000
PARKING ON CAMPUS
If you are driving to campus, there is parking near the dormitories. A parking permit will be issued to you during check-in.
GROUP
We invite USTA team members to come to camp to strengthen their skills and work in a team format. Come with your partner or the entire team. There is a 5% discount for groups of four or more campers. Groups must register at the same time to receive this discount by calling 1-800-NIKE-CAMP (645-3226).
PREPARE FOR CAMP: COMPLETE YOUR PRE-CAMP CHECKLIST
To view your customer account, complete your mandatory forms, pay balance dues, and review important camp information, visit Pre-Camp Checklist. All necessary camp information is on this page. If there are any imperative changes prior to camp start, registered campers will be notified via email and this webpage will be updated!
CHECKLIST OF THINGS TO BRING
Below is a suggested list of clothes, equipment, and personal items. US Sports Camps is NOT responsible for lost or stolen articles or money.
Athletic, on-court tennis clothing

Tennis Racquet(s)

Tennis shoes (no running shoes)

Sweatshirt/warm-up jacket and pants

Water bottle

Sunscreen

Signed Health & Release forms and waivers (forms completed online do not need to be printed and turned in at camp)
OVERNIGHT CAMPERS ONLY:
Athletic clothing mentioned above (1-2 pairs/day)

Comfortable off-court clothing (pants/shorts, t-shirts, sweatshirts 1 pair/day)

Undergarments (1-2pair/day)

Pajamas

Shower flip flops

Toiletries (shampoo, conditioner, body wash, face wash, hairbrush, toothbrush, toothpaste, deodorant, etc.)

Personal items & medications

Washcloth and bath towel

Fan (optional, A/C is not included)

A pillow and blanket are included as well as sheets and towels
COMPANY POLICIES
For information regarding our cancellation policy and all other company policies, please visit USSC Policies.
NIKE TENNIS CAMP FAQ
For general questions about our tennis camps please see our FAQ page
JUNIOR AMHERST NIKE TENNIS CAMPS AT MOUNT HOLYOKE COLLEGE
We're excited to also bring you a Junior Amherst Nike Tennis Camp at Mount Holyoke for all skills and a Amherst Nike Tournament Training Tennis Camp at Mount Holyoke College for ages 9-18! Click the links for details to our junior camps.

SWING VISION
Maximize your camp experience with SwingVision, an iPhone app that provides the following benefits when you record your play: watch a full match in 20 minutes with the dead-time automatically removed, view stats like shot placement, court positioning, shot speed, and consistency for each shot type, filter to particular shot or point types and easily create highlight videos of certain points or shots, access video analysis, and stats immediately after you finish recording, all on unlimited cloud storage.
Camp Code: TNARMH
Camp Reviews
Overall Average Rating
Stars
June 27, 2022: Working with enthusiastic and patient pros, hearing from Rainey and getting his tips

— Anonymous

June 14, 2023: So much instruction!!!

— Anonymous

June 19, 2023: immersed in tennis for 4 days!

— Anonymous
Show Less

See more

Reviews
June 15, 2023: Improving my tennis skills and having fun doing so

— Anonymous

June 19, 2023: Great instruction from talented pros and coaches.

— Anonymous

June 19, 2023: Playing tennis, drills, meeting other campers, having fun

— Anonymous

June 27, 2022: Meeting old friends and reconnecting with the camp directors.

— Anonymous

June 14, 2023: Meeting new people and learning new ways to improve my technique

— Anonymous

June 20, 2023: Consistency of instruction so I could focus on specific improvements

— Anonymous

July 7, 2022: See all the familiar friends, camp staff and previous campers. And meeting new people

— Anonymous

June 21, 2022: All the coaches and participants were friendly, and the program was very well organized.

— Anonymous

June 27, 2022: Getting away with friends and reconnecting with the camp staff that I have known for many years.

— Anonymous

June 14, 2023: opportunity to meet with a variety of instructors, each of whom had some alternative ways of approaching skill development

— Anonymous

June 15, 2023: The camp environment offers a chance to unplug and unwind from daily grind. Great instructors and facility add to the experience.

— Anonymous

June 19, 2023: Learning the skills that build your basics in the game and playing doubles on the last day with the coaches and mutiple different people.

— Anonymous

July 9, 2022: The camp staff made this a very enjoyable experience. Reiny and Maureen care about us as attendees and strive to make the experience as good as possible.

— Anonymous

July 18, 2022: Opportunity to learn specific skills and then apply them in practice sessions. Also liked the fact that Mike took a direct interest in our growth as tennis players

— Anonymous

The coaches were supportive and encouraging

— Anonymous
SECURE YOUR SPOT – CAMPS SELL OUT!
Last year over 650 Sports Camps sold out, leaving 7,000+ campers on the waitlist. Due to high demand, early registration for our first-come-first-serve camps is strongly recommended.
Camp Dates & Prices
This program has concluded for the season.
Please Join our Priority List to be notified when this program is available for registration.