Lacrosse Tip
Presented by Stacey Freda, Camp Director
Nike Girls Lacrosse Camp Lexington, MA
Nike Lacrosse Tip: One Feeder Finishing Drill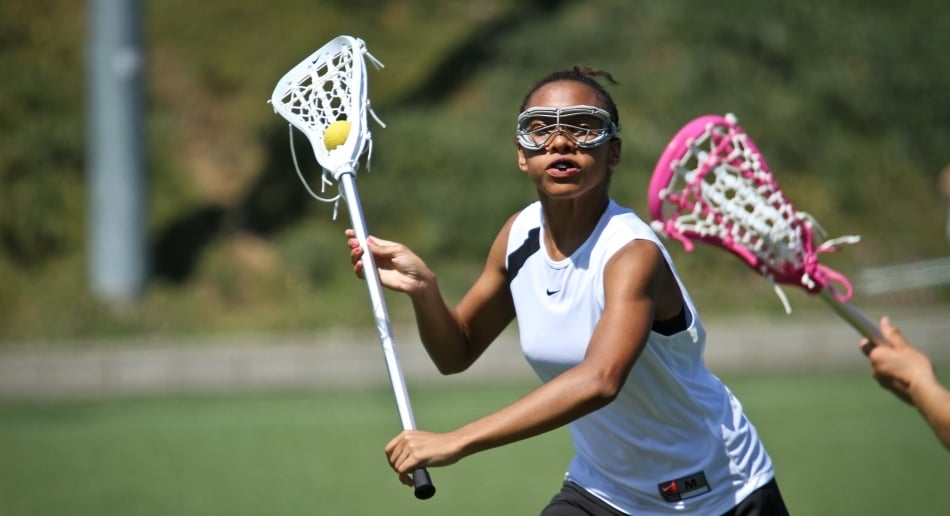 Drill Description: Have a line of players start across the field from where a coach is feeding. Have those players, one at a time cut across the field and catch a variety of good and bad passes that get thrown to them. Players will need to finish the shot as they move across the crease.
• Drill Theme: Shooting
• Field Position: Offense
• Drill Style: Skills
• Time Needed: 10 Min
• Field Location: Attack Zone
• Skill Level: Intermediate
• Objective: Practice finishing on cuts with a variety of good and bad passes.
• Skills Practiced: Cutting, Shooting
• Variation: Have defenders practice covering offensive cutters to put pressure on the pass and finish.
Stacey Freda is entering her 25th season coaching girls' and women's lacrosse. As head coach over the past 23 years, Coach Freda has successfully guided her Billerica High School, Framingham High School and Lexington High School teams to post-season appearances in each year. Her teams have enjoyed 8 League Championships, 7 Division 1 North Section Championships and 3 Massachusetts Division 1 State Titles (2006, 2007 and 2010).
Check out more lacrosse training tips to help take your game to the next level!
Share This