IMPROVE YOUR SKILLS AND HAVE SERIOUS FUN
at McCracken Basketball Camps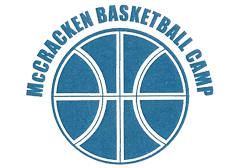 McCracken Day Basketball Camps
Why You'll Love McCracken Day Basketball Camps...
Improve your skills
Build self-confidence
Create lasting friendships
Have fun!
McCracken Basketball Camps offer instruction for the most advanced high school player to the younger player who is just learning the game. We look forward to the opportunity to help you become the best version of yourself.
Select your location below and get into camp today!