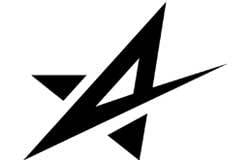 NBC Basketball Camp at Bethel Church
NBC Basketball Camp at Bethel Church
12

Reviews
Average Rating
Stars
Join NBC Basketball Camps this summer at Bethel Church! Coaches are eager to work with campers willing to do what it takes to level up!
NBC Basketball in the Tri-Cities will be at Columbia Basin College in 2023.
NBC Basketball Camps in Richland, WA at the Bethel Church are designed for campers to improve their basketball fundamentals while having a blast. These day camps focus on developing each camper's shooting technique, defense, ball-handling skills, leadership, and mental alertness. Camp Director Matt Kincaid and the rest of NBC's talented coaching staff are ready to take your game to the next level.

Highlights Include
Shooting fundamentals and games
Defensive intensity, proper stance and footwork
An atmosphere of great fun, hard work, Christian values and personal excellence
Coaches who care about each player and invest in their game and character
Learning to take care of the ball while dribbling and passing
Camp Coaches
Camp Director

Matt Kincaid

Matt Kincaid became involved with NBC Camps after finishing his PhD in leadership from Gonzaga University and seeing the intensity and focus of NBC Camps training. Matt played college basketball at Gonzaga. He is passionate about helping young players improve their game and overall skill level.
Camp Details
NBC Basketball in the Tri-Cities will be at Columbia Basin College in 2023.
NBC Junior Day Camp at Bethel Church will help players establish a solid foundation for development.
2023 NBC EASTERN WASHINGTON BASKETBALL CAMPS

NBC Complete Skills Basketball Junior Day Camps
Dates: TBA | Age Group: Boys and Girls 7-12 years old
Dates: TBA | Age Group: Boys and Girls 9-13 years old
NBC Complete Skills Basketball Day Camp
Dates: TBA | Age Group: Boys and Girls 12-15 years old
Daily Times: 9:00am-3:00pm
Campers should bring a sack lunch (any snacks if necessary), a basketball labeled with name, water bottle, and a completed medical release waiver (online).
Camp Check-in Time First Day: 8:30-9:00am
Camper/Parent Orientation First Day: 9:05-9:15am
Closing Program Final Day: 2:30-3:00pm

CAMP DESCRIPTION
Complete Skills Basketball Junior Day Camps are designed to instill a love for basketball to young athletes ages 7-15. Shooting, passing, dribbling, defense, and individual scoring techniques are taught in an atmosphere of encouragement, enthusiasm, and fun. NBC coaches love kids and create an environment where each child feels valued and is excited to work hard and get better.

During this formative time, building skill mastery is crucial. It takes about 50-100 accurate repetitions over three days to learn a new skill. It takes about 2500 accurate repetitions over three weeks to undo a skill learned incorrectly. At NBC Camps, we believe it is worth the investment to help younger athletes learn a skill accurately. We also believe having fun is crucial for future passion. Our junior camps combine great teaching, high energy, enthusiasm, and tons of fun into a camp experience younger athletes will love.
Show Less

See More

Camp Details
Sample Daily Schedule
9:00 am

Welcome and warm up

9:20 am

AM Session: Shooting, Dribbling, Effective Passing, Defense Intensity Drills (drills designed for age appropriate)

12:00 pm

Lunch - bring sack lunch

12:45 pm

PM Session: Afternoon Program with NBC Theme and skits, discussion groups

1:30 pm

Competition and games

4:00 pm

Camper pick-up
ABOUT THE FACILITY
NBC Basketball Day Camps will be at Bethel Church in Richland using their beautiful gym facility. NBC Camps is not affiliated with Bethel Church and we are thankful to this program for the use of their court. Bethel Church is in a convenient Tri-Cities, Washington location. Conveniently located just off the 182 on Keene Rd and Shockley Ave.
Camp Questions & Answers
I'm on the Bethel Church campus. Which building is the gym?
The gym is on the far left when you pull into the parking lot. It's in the Northwest corner.
Have even more questions about camp such as the NBC staff to camper ratio, what to bring, and registration/cancellation policies? For general camp FAQ's - https://www.nbccamps.com/faq. For specific questions about the basketball training at camp - https://www.nbccamps.com/faq/b...
Show Less

See More

Questions & Answers
Overall Average Rating
Stars
Character building!

I like the character building as well as the basketball fundamentals. Also how all the coaches truly care about and engage with the campers.

— Kristine S. Parent Complete Skills

Self esteem building!

Matt ran a great camp. The coaches were all focused on making it a positive week for the campers by keeping them all actively involved. Nice balance of character education, self esteem building and basketball.

— Lindsay G. Parent Complete Skills

Social Media

So much is shared on social media these days, it would be fun to have an event for each camp from NBC's page that we can share with parents of other families that we know would love it too - with a link to registration.

— Nikki M. Parent Complete Skills
Show Less

See more

Reviews
Focus and respect

Kids were focused and showed respect-2 clap at end was a great way to finish each day.

— Lisa N. Parent Complete Skills

Full Package!

Camp was the full package... more than handling a basketball!

— Jaely D. Camper

Becoming Better

Camp wasn't just about becoming a better player, but a better person.

— Megan L. Camper

Amazing!

The coaches are all amazing, kind, funny and fun! The way they taught was amazing.

— Jada K. Camper

Camp Atmosphere

I liked the NBC Camps atmosphere, meeting new people, and playing basketball.

— Jacob R. Camper

Raved

My son absolutely loved every day of NBC Camp. He raved about how nice the coaches were and how much he felt his game was improving from day one.

— Tiffany B. Parent

Fun

Encouraging and fun atmosphere.

— Emma E. Parent

Encouraging

I liked that the coaches are very encouraging and well organized. Also the coaches made super awesome games that taught me a lot about basketball. Change the practice of having everyone do push-ups when ONE person is misbehaving while most of the people are behaving.

— Lance M. Camper

Team

We liked the player encouragement and how players were encouraged to act as a team.

— Heather D. Parent
Camp Dates & Prices
New Camp Dates Coming Soon!
Please join the Priority List to be notified when this program opens for 2023 registrations.