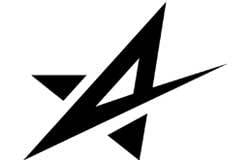 NBC Basketball Camp at Castel di Sangro
NBC Basketball Camp at Castel di Sangro
1

Review
Average Rating
Stars
NBC Basketball Camps offer a comprehensive American-style basketball camp at Palazzetto dello Sport in Castel di Sangro, Italy. Experience the NBC Difference.
Join us in Italy this summer at Palazzetto dello Sport, where NBC Camps has developed some of the most successful basketball players in the world. Offering two weeks of camp each summer, this camp location captures players from all over Europe who want to improve their game on both sides of the court. Our experienced coaches are determined to help every player gain an edge on their opponent and grow as a leader. We strive to help each athlete gain confidence both on and off the court. Experience the intensity, Christian atmosphere, leadership training and basketball training at Palazzetto dello Sport next summer!
NBC Camps will conduct basketball camps at Palazzetto dello Sport in Castel di Sango, Italy this summer. Campers from all over Europe come to experience this superior training from outstanding coaches. The intensity and American-style of basketball is a huge draw as campers become exposed to the more intensive style of basketball. Shooting, offensive skills, defensive tactics and team concepts are part of the training you receive. These camps are conducted in Italian but many coaches are fluent in English as well.
Highlights Include
Advanced basketball training
Beautiful overnight facilities and training courts
American-style teaching-- learn what college and NBA coaches want
45 year history and NBC Camps reputation as the best basketball camp in the world
A camp which not only makes you a better player but a better person
Camp Coaches
Camp Director

Timos Philippou
Camp Details
The basketball camp will be held at Palazzetto dello Sport in Castel di Sangro, Italy. This camp is for boys and girls ages 9 - 18. These camps are conducted in Italian but many coaches are fluent in English as well. The past years we had campers from USA, Canada, Brasil, Vietnam, United Kingdom, Greece, Cyprus, FYROM, Slovenia, Serbia, Austria, Romania, Russia, Ukraine and Lebanon.That makes a total of 15 different countries! To find out more information on this camp location and specific details, please click below.
Il nostro messaggio
Attraverso la decisione consapevole, attraverso il lavoro e la determinazione si possono raggiungere, nello sport e nella vita, grandi risultati. Il talento non è tutto, più del talento può fare la volontà e le qualità morali. Determinazione, rispetto per se stessi e per gli altri, lealtà verso i propri principi e verso gli altri: sul campo e fuori dal campo. In questo camp continuiamo ad affinare queste qualità morali.
Come insegnare L'amore è il più grande strumento motivazionale in possesso dell'allenatore che sinceramente desidera incoraggiare i propri atleti a raggiungere il livello di performance più elevato possibile.
I grandi allenatori vedono i loro giocatori non per quello che sanno fare in questo momento, ma quello che potranno diventare attraverso il lavoro. Come risultato di questa filosofia i giocatori diventano realmente la persona migliore che il loro allenatore vede in loro.
Insegnare Insegnare non è dire le cose. Guardare come eseguire un'abilità non è proficuo come provare ad eseguire l'abilità richiesta. Il nostro sistema consiste nel mostrare brevemente l'abilità specifica da insegnare. Dividere l'abilità in sezioni di lavoro facilmente ripetibili. Praticare le specifiche sezioni di lavoro. Provare la nuova abilità a velocità reale ed in situazione agonistica.
Incoraggiamento Le ricerche in materia dimostrano che l'incoraggiamento è il miglior sistema per motivare. Negli NBC Camps ci focalizziamo su quello che gli atleti fanno meglio e li incoraggiamo a farlo di più. Incoraggiare significa letteralmente costruire coraggio nell'animo di qualcuno. I nostri allenatori fanno di tutto per infondere negli atleti il coraggio di credere in se stessi.
Correzione L'incoraggiamento è inutile senza la correzione. Noi lavoriamo duro nel correggere i nostri atleti promuovendo la capacità di autocorreggersi. Tutte le abilità sono insegnate facendo in modo che gli atleti sappiano riconoscere cosa non funziona e sappiano correggerlo. Una volta che gli atleti sanno cosa ci aspettiamo da loro, chiediamo loro di lavorare sulla auto-correzione.
NBC ITALY 2024 BASKETBALL CAMP INFORMATION

Complete Player Basketball Camp
Dates: TBA | Age Group: Boys and Girls 9 – 18 years old
Complete Player Basketball Camp
Dates: TBA | Age Group: Boys and Girls 9 – 18 years old
Campers stay in a gorgeous hotel/resort with water park and basketball training courts. Cost of camp includes meals, lodging, training, awards, jersey and more.
For information about the camp in Italian or Greek, email Timos Phillipou at [email protected] For information about the camp in English, email [email protected]
This camp is taught in both English, Italian and Greek. Have an experience of a lifetime playing basketball this summer!
CAMP DESCRIPTION
Complete Player Camp for boys and girls ages 9-18 will focus on all aspects of the game including shooting, offense, defense, fundamentals, passing, ball movement, and basketball IQ. Improve your shooting, defense, offensive moves, dribbling, ball handling and knowledge of the game. Step up your confidence, mental toughness, leadership and love for life. Have a blast as you work hard becoming your best on and off the court.
Camp Questions & Answers
Where do the campers stay at the NBC Italia camp?
Campers stay in the Sports Hotel in Castel di Sangro. The facility has a dining hall, swimming park, two indoor and outdoor courts.
What language do the NBC Italia basketball coaches speak?
The camp is conducted in Italian and English. Some campers only speak Italian and some only speak English. The camp also offers translation for Greek students.
I have more questions about this NBC Italia camp, who do I contact?
Please email the NBC Camps Director Timos Phillippou at [email protected] He is very good at answering any questions or concerns you may have.
Show Less

See More

Questions & Answers
Camp Reviews
Overall Average Rating
Stars
​It was a great experience

— Anonymous
SECURE YOUR SPOT – CAMPS SELL OUT!
Last year over 650 Sports Camps sold out, leaving 7,000+ campers on the waitlist. Due to high demand, early registration for our first-come-first-serve camps is strongly recommended.
Camp Dates & Prices
New Camp Dates Coming Soon!
Please join the Priority List to be notified when this program opens for 2023 registrations.