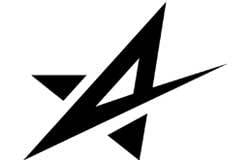 NBC Basketball Camp in Vienna Austria
NBC Basketball Camp in Vienna Austria
6

Reviews
Average Rating
Stars
Join NBC Basketball this summer for campers from Austria and beyond!
NBC Camps is one of the most popular basketball camps in the United States. NBC Camps Austria is lead by John Stene, an American college basketball coach from Colorado, USA. Improve your shooting, offense, defense and overall understanding of the game at NBC Camps.

Highlights Include
comprehensive skill training
American style coaching
Shot correction and training
Offensive skill work
Defensive tactics
Camp Coaches
Camp Director

John Stene

John is currently the Athletic Director, soccer coach, basketball coach, and middle school Humanities teacher at the Rocky Mountain School of Expeditionary Learning.

View John Stene's Bio

⟩

Coach

NBC Basketball Coaching Staff

NBC Camps coaches are known for their hard work, great attitude, and commitment to helping you reach your potential on and off the court.

View NBC Basketball Coaching Staff's Bio

⟩
Camp Details
NBC Complete Skills Basketball Day Camp at Gymnasium Wien West in Vienna, Austria is designed for boys and girls ages 9 - 18. NBC Camps is the largest, most respected basketball camp specializing in intensity, skill mastery, and elevating confidence on and off the court. To find out more information on this camp location and specific details, click below.
To Register Please Contact: Claudia Hecher
Email: [email protected]
Phone: +43-650-5570163
Show Less

See More

Camp Details
NBC AUSTRIA 2022 BASKETBALL CAMP INFORMATION

Complete Skills Basketball Day Camp
Dates:
Age Group: Boys and Girls 9 – 18 years old
Check-in Time: 8:15 - 9:00 am
Parent Orientation: 8:30 - 9:00
Intensity Night: 4:00-5:45 pm
Closing Program: 5:00 - 6:00 pm
CAMP DESCRIPTION
Complete Skills Day Basketball Camp: This camp offers training in all aspects of the sport including leadership and confidence training. NBC's Complete Player basketball curriculum is all encompassing to help athletes develop and master skills to play the game of basketball with excellence. Complete Player camps offer overnight (complete program training) and extended day options for those who commute to and from camp each morning and evening.
Sample Daily Schedule
7:00 am

Wake Up

7:30 am

Breakfast

8:00 am

Ball Handling

9:00 am

AM Session: full court transition, post and guard stations, shooting stations, 5 man motion offense, inbound plays/ games and tournaments

12:00 pm

Lunch

1:30pm

PM Session: offensive attack moves, defensive positioning, court awareness/ 3v3 and 5v5 games

5:00 pm

Dinner

6:30pm

Evening Program and Leadership Groups

8:00 pm

Night Basketball Event

10:00 pm

Lights out
ABOUT THE CAMPUS
Located nearby Vienna in Gymnasium Wien West

Overall Average Rating
Stars
NBC Has Great Coaches!

My children participated in several NBC Camps in Europe. I think it is a great opportunity for them to meet other players from different countries and clubs with the same passion for basketball. Every year they make new friends and spend a week with players against who they compete during the year. NBC has great coaches who motivate the children and teach them not only basketball but are great role models. The discussions after lunch are very inspiring for the children and they talk about topics that are important for them. I would recommend NBC Camps to all children and teenager who play basketball, it changed my kids attitude during basketball games as well as in daily life.

— Mother of 2 kids that attended. Parent Complete Player

One of the best experiences of my life

"My name is Angela and I am a professional basketball coach in Rome. My passion is basketball. At one point, my desire was to be one of Italy's best players. The highlight of my career was when Italy defeated the USA in the 1993 World Games. I have played basketball at the highest level and I have experienced many great learning opportunities. Today my motivation is to coach Italy's Olympic team. When I saw NBC Camps for the first time, I knew this would be a great opportunity for me to learn more about coaching basketball, especially the technical and motivational aspects of the game. This past summer I spent 10 days in the United States at Crowell's Intensity Camp. NBC Camps is fantastic. Being part of NBC Camps is one of the best experiences of my life and I am a better coach for it. NBC Camps will make you a better player, but more importantly, you will be a better person."

— Angela Vavotici Professional Coach-Italy NBC College Prep Coach

Best camp

"As a former camper and coach at NBC Camps, I can't think of a situation that would be more beneficial for a basketball player than NBC Camp."

— Ryan Carr Head Scout Indiana Pacers camper/coach
Show Less

See more

Reviews
Better player and person

"As a freshman, I was only 5'2" and 95 pounds. NBC Camps inspired me, despite my obvious limitations at that time, to make the dream of playing Division I basketball a reality. Because of the focus of life skills and top level basketball skill development, I credit NBC Camps with making me not only a better player, but a better person."

— Shann Ferch Division I athlete and Pro player Germany's highest level Camper

Life-changing

"NBC CAMPS has done a great job of setting themselves apart from their competition. I don't think anyone would disagree that they give their campers not only great basketball instruction, but also an unforgettable EXPERIENCE. Their evening programs and summer themes are life-changing. My amazing parents will tell you that they consider NBC Camps to be one of the best investments they ever made in my life."

— Mike Nilson Former Gonzaga Elite 8 WCC defensive player of the year European Pro Camper

Best Camp

"NBC Camps it the BEST camp you can attend. I highly recommend it."

— Ken Bone Washington State University Head Men's Coach Coach
Camp Dates & Prices
New Camp Dates Coming Soon!
Please join the Priority List to be notified when this program opens for 2023 registrations.