Questions? Call us! 1-800-645-3226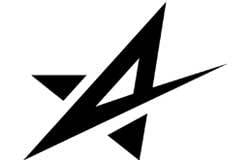 NBC Basketball Camp at Native American Villages
NBC Basketball Camp at Native American Villages
2

Reviews
Average Rating
Stars
NBC Camps will host basketball day clinics in Alaska Native communities this Spring and Summer. Join the NBC staff and let us help you reach your basketball and life goals.
NBC Camps is proud to partner with and serve Alaska Native communities by teaching crucial life skills and world class athletic instruction. Our goal is to empower youth to discover and reach their full potential. These day camps hosted in Native American Villages are designed to provide athletes with great coaching, praise and encouragement to improve their athletic skills and character training. The goal is to inspire people to live to their highest potential.
Highlights Include
High intensity basketball skill training
Developing future leaders of tomorrow (students eager to become successful in life)
Suicide prevention, alcohol and drug seminars
Effective parenting – skill training to empower youth to reach highest potential
Coaching Clinics
Positive environment where campers walk away better athletes and people
Staff committed to helping every athlete become the best player and person he or she was designed to be
Camp Coaches
Staff

NBC Coaching Staff

NBC Camps selects outstanding coaches of high integrity and character, work ethic and willingness to pour their lives into helping athletes be their best. NBC works hard to hire college players and coaches, along with high school coaches who are dynamic and competent teachers of the game.

View NBC Coaching Staff's Bio

⟩
Camp Details
If you are interested in hosting an NBC clinic in your village please contact Michelle at [email protected] or 1-800-406-3926 ext. 304. For more information about NBC basketball and leadership camps for Native populations, please click the button below.
Show Less

See More

Camp Details
CAMP DESCRIPTION

NBC Camps unique curriculum of building athletes from the inside out focuses on hard work, skill mastery, intensity, self-discipline, enthusiasm and the desire to walk away from camp a better player and person. NBC Camps will offer a taste of the NBC Camp product for athletes in Alaska. Though a different product from our very comprehensive overnight camps, these day camps will give athletes the accountability and training to help improve their skills and leadership ability.
Overall Average Rating
Stars
Loved it

Camp was so awesome! Kids were saying how they learned so much. We really saw a big difference in the confidence of these kids! We just had a blast! The other coaches and I were talking about how the students who would shy away and not mingle with the rest of the kids started to join the group by the second day. By the third day everyone was interacting with each other and that was so nice. Community members would come in and watch and they would be so amazed at all the talent these kids have. All the kids that attended this camp got to shine bright like diamonds! Quyana [Thank you] for being so patient with us! The kids of Kwethluk are very thankful and pleased with NBC Camps. I am pretty sure they will be talking about it for a while and I know that Coach Levi and Preston have made a big impact in the kid's lives. We are looking forward to working with NBC Camps again! Quyana!"

— Zoya Ayapan, Kwethluk host Host

Life Changer

Thank you so much for coming out to Nelson Island School and working with our children. The skills that you, Justin, and Katie teach go far beyond basketball skills. In a few days, our children also have a stronger sense of ownership, responsibility, and respect for themselves, their fellow teammates, and their overall attitude towards life. The message shared is also one of love. As you share your talents and skills in basketball, you also share the message that each one of them is a valuable person in their own right. Your ministry here is making a positive difference; you are truly changing lives. Thank you for your hard work and all that you do.

— Daryl Daugaard, Toksook Bay principal Principal
Camp Dates & Prices
New Camp Dates Coming Soon!
Please join the Priority List to be notified when this program opens for 2023 registrations.