Questions? Call us! 1-800-645-3226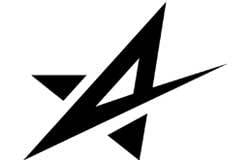 NBC Basketball Clinics in Washington State
NBC Basketball Clinics in Washington State
11

Reviews
Average Rating
Stars
Make Lasting Changes to Your Game
Nothing Beats Commitment
NBC Basketball Clinics in Washington State are the perfect solution for you to polish your game and sharpen your skills. What better to do on a weekend, during the off-season or during a holiday break! Joins us for a clinic and master your skills.
NBC Basketball Clinics in Washington State are usually one or two day events full of fundamental training, hard work and fun. Clinics range from Complete Skills training to Pure Shooting training to help each athlete reach their potential. Hosting a basketball clinic at your school can be a great fundraiser. To find out how you can host a clinic today, contact [email protected] or call 1-800-406-3926.
Highlights Include
Confidence under pressure
Teaching through competitive scenarios
Offensive & defensive fundamentals
Creating scoring opportunities
Competitive games & drills
Ball handling & effective passing
Shooting & attacking the basket
Camp Coaches
Camp Director

John Fazio

John Fazio is the Vice President of NBC Basketball Camps and has been directing camp programs and clinics for over 20 years. "Coach Faz" has many years of experience in YMCA, AAU, and has coached/trained players elementary through college level. In addition to summer camps, he directs Varsity Academy which includes about 150 athletes per year.

View John's Bio

⟩

Camp Director

Shawn Stetson

Shawn works full time at NBC Camps as the Canada Director and also oversees and coordinates locations around the world. A former basketball player at the University of Calgary, he is passionate about creating an amazing camp experience for kids who come to NBC.

View Shawn Stetson's Bio

⟩
Camp Details
PLEASE NOTE: CAMPER MINIMUM MUST BE MET 3 DAYS PRIOR TO CLINIC START DATE. IF CAMPER MINIMUM IS NOT MET, THE CLINIC MAY BE CANCELLED AND THOSE REGISTERED WILL BE REFUNDED.
Click below to find out more details about clinics in Washington State.
Show Less

See More

Camp Details
2022 BASKETBALL CLINIC INFORMATION
Veterans Day Basketball Clinic | Anacortes HS | Anacortes, WA
Boys and Girls | Ages 9-14 | November 11, 2022 | 10:00am - 3:00pm
Veterans Day Basketball Clinic | The Warehouse | Spokane, WA
Boys and Girls | Ages 9-14 | November 11, 2022 | 9:00am - 3:00pm
2023 BASKETBALL CLINIC INFORMATION
MLK Day Basketball Clinic | The Warehouse | Spokane, WA
Girls | Ages 10-14 | January 16, 2023 | 9:00am - 12:00pm
Presidents Day Basketball Clinic | The Warehouse | Spokane, WA
Boys and Girls | Ages 9-14 | February 20, 2023 | 9:00am - 3:00pm
WHAT TO BRING TO CLINICS:
Signed Clinic Medical Release Waiver and Concussion Form
Basketball
Water bottle
Sack lunch (if all day clinic)
CLINIC DESCRIPTION
Complete Skills Basketball Day Clinics are designed to help you improve your ball handling, shooting, defense, and offensive skills as well as your leadership ability and confidence.
Shooting Basketball Clinics - At this clinic NBC staff work with campers to gain greater depth as a shooter as well as honing offensive moves. The focus of this camp is to become an offensive threat on the court.
NBC Basketball Clnics will be held at mulitple locations in Washington State.
Overall Average Rating
Stars
Program is incredible

NBC never lets us down. The program is incredible, coaches are knowledgeable, positive, engaging, enthusiastic, organized and passionate not only for the sport, but more importantly, for the young athletes. My daughter came home on cloud 9! The coaches remembered her from VA and gave her a warm welcome, challenged and motivated her as usual. The head coach came over at the end and thanked each parent with a handshake and smile. He cared and it was obvious. He went above and beyond and sadly this is a rare thing these days. Thank you NBC for another great experience for my child!

— Stephanie Parent

Loved the clinic

Just wanted to tell you our daughter LOVED the clinic yesterday. She is already asking to go to the next one, so we'll see you then for sure. Her brother really wants to come to the camps because his sister keeps telling him how fun it is. Thanks for making B-ball so much fun for the kids!

— Parent

Other camps do not compare

As a parent we have been sending our daughters to NBC camps for about 6-7 years now. We have looked around atother camps and they do not compare, they may be cheaper yet the quality, skills and compassion of the NBC coaches are hard to beat. I whole heartedly trust my daughters with the NBC staff, who reinforce both on and off court family.

— Donna Parent
Show Less

See more

Reviews
Loved it!

Loved it, every time I go I get better. I'm going to 2 more.

— Chad camper

Great Clinic

Thanks for everything! The clinic was great - the kids had a great time and learned a lot. Thanks so much for all of your hard work.

— Parent

Beneficial basketball drills

The coaches were energetic and the drills were beneficial for basketball skill development. The camp was not babysitting and killing time with the kids.

— Glenn Parent

Reaches beyond basketball

I was able to come early to pick up my son and listened and truly appreciated the remarks that were made at the end of each day. I loved the "spotlight" portion. You have perfected the structure and management of kids, and as a teacher, know how difficult that can be. I also love how you gave closing remarks that reach beyond basketball, and spoke of being grateful and responsible. Very inspiring and appreciate all the help raising well rounded kids.

— Alison Parent

We will be back!

We brought 12 athletes from our community. We love to see the teaching focus on fundamentals. Our athletes enjoyed the experiences and will be back for more NBC clinics, VA and Team Camps soon.

— Jack Coach

Loves NBC Camps!

He said he liked the camp but that they should rotate kids in the group more. He had one kid in the group that he feltwas not very nice and wanted to get away from him for a bit. He was also hoping he would get a new t-shirt, but didn't. Overall he loves the NBC camps though.

— Keagan Parent

Would like to see more variety of drills

My boys have been to several of the camps now, and their only complaint is that they do the same stuff every time. I know repetition is key, but this is coming from my 11 and 13 year olds who have been going for a while to most camps offered and they would probably be excited to see a little change up!

— Darlene Parent

Hard to keep up

My 8 year old found it hard to keep up with 14 year olds. It would have been better to separate into 2 groups.

— Jackie Parent
Camp Dates & Prices
This program has concluded for the season.
Please Join our Priority List to be notified when this program is available for registration.