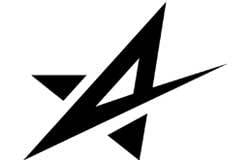 NBC Basketball Varsity Academy at The Warehouse
Make Lasting Changes to Your Game
Nothing Beats Commitment
Varsity Academy began in the fall of 1999 and has helped produce some of the top athletes to come out of Spokane, Washington since that time. We focus on skill mastery and live, competitive play in a positive and encouraging environment.
Varsity Academy offers training programs in Spokane, Washington to help athletes improve during the Fall and Spring off-seasons. Varsity Academy D1 (ages 13-18) aims to help you step on the floor ready both physically and mentally for every day of practice. For athletes ages 10-12, VA D2 training is based on appropriate age and ability level teaching. This training reinforces the fundamental skills crucial to basketball success. Finally, D3 is geared toward young players ages 8-9 and will work on the basics of the game while having fun. We desire to help each athlete improve in a challenging and encouraging environment.
Highlights Include
Intensive skill development
High caliber staff committed to your success
Leadership training and character development
An atmosphere of enthusiasm, respect, encouragement and high expectation
Accountability for basketball and life goals
Camp Details
Each athlete in the Varsity Academy will be given a VA t-shirt (or jersey). All athletes are expected to provide their own basketball, water bottle, indoor shoes and hoop clothing.

Show Less

See More

Camp Details
Varsity Academy offers 2-day or 1-day-per-week membership. Sunday and Tuesday gym times will focus on basketball development. All gym times are at The Warehouse near Gonzaga University.
VARSITY ACADEMY D1 HIGH SCHOOL
VA D1 is designed for high school athletes. This program challenges advanced players and will teach skills appropriate for the high school athlete. Intensity and competition will be high priorities. The Fall Session is specifically designed to help prepare you for basketball season. The Spring Session will give athletes a head start on off-season workouts. Freshman-Senior athletes may enroll. Younger athletes will accepted at the discretion of the VA staff. Teaching takes place primarily through live, competitive games and structured, organized play.
VARSITY ACADEMY D2 TRAINING
Designed for ages 10-12, we divide athletes into training stations based on skill level and ability. It is worth the investment to learn basketball skills correctly during the formative years. Each athlete is important to us and we want to help you reach your basketball and life dreams and goals.
VARSITY ACADEMY D3 TRAINING
For beginning players ages 8-9, we desire to lay the foundation of fundamental development while helping these young athletes have fun and fall in love with basketball.
VA REVERSIBLE TRAINING JERSEY
Each registered athlete in the Varsity Academy is required to have the VA reversible jersey and it should be worn to each gym time. It is a one-time cost of $10. You may wear your jersey from previous sessions. If would like to (or need to) purchase a new jersey, please purchase during registration and you will receive it the first gym time. Please Note: Jersey's are adult male sizes and run from YL - 2XL.
FALL SESSION DATES 9.17.23 - 10.22.23
SUNDAY GYM TIMES:
Dates: September 17 - October 22
Times: 5:30-7:30 pm

Contact Coach John Fazio for information on sibling and team discounts. High School team discounts are available. [email protected] 509.232.6493
Sample Daily Schedule
5:30-5:40

Welcome and theme of the day

5:40-6:00

Individual and competitive ball handling work

6:00-6:10

Shooting review and form shooting

6:10-6:25

Live shooting drills and games

6:25-6:45

Skill of the day teaching (defense, attack moves, screens, passing, etc.)

6:45-7:00

Competitive game play - small numbers (1v1, 2v2, 3v3, etc)

7:00-7:25

Full court games

7:25-7:30

Spotlights and closing message, announcements
The Warehouse is centrally located in downtown Spokane across Hamilton from Gonzaga University less than a mile off I-90. It is one of the premiere basketball facilities in Spokane.
SECURE YOUR SPOT – CAMPS SELL OUT!
Last year over 650 Sports Camps sold out, leaving 7,000+ campers on the waitlist. Due to high demand, early registration for our first-come-first-serve camps is strongly recommended.
Camp Dates & Prices
This program has concluded for the season.
Please Join our Priority List to be notified when this program is available for registration.