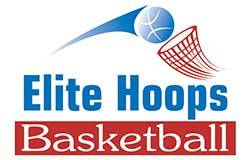 Nike Boys Basketball Camp Hot Springs Junior Academy
Nike Boys Basketball Camp Hot Springs Junior Academy
10

Reviews
Average Rating
Stars
Improve your game and have serious fun
at Nike Basketball Camps
Join Micah Marsh and the Elite Hoops Basketball Staff for exciting drills and fun games that will help fine-tune your skills in summer 2022 at Hot Springs Junior Academy. Enhance your overall performance at this popular day camp located in the city of Hot Springs, AR, and receive top-notch instruction.
The Complete Skills Camp helps players of all abilities develop athletically, refine fundamental basketball skills and enhance their skill set at the post, wing or guard position.

Highlights Include
Three+ hours dedicated daily to individual skill development
Exclusive, and highly competitive 3 on 3 Cut Throat Tournaments and 5 on 5 play
Receive a Nike Basketball Camp t-shirt and other prizes!
Camp Coaches
Camp Director

Micah Marsh

Micah Marsh is the Associate Athletic Director and Head Varsity Girls Basketball Coach at Episcopal Collegiate School. With over 20 seasons of collegiate or high school basketball coaching experience, Coach Micah Marsh is back at Episcopal Collegiate to continue a dominant run. As former Head Boys Varsity Coach, Marsh led the team to state tournament appearances in each of his five seasons at the helm, including state championships in 2014 and 2015 and a state runner-up in 2013.

View Micah's Bio

⟩

Staff

Elite Hoops Basketball

The Elite Hoops Basketball (EHB) staff is comprised of some of the best coaches in the area, specializing in camps, clinics, training sessions, leagues, and travel teams. Elite Hoops Basketball has been in partnership with Nike Basketball Camps for over 12 years, directing some of the Southeast's most popular day basketball camps.

View Elite Hoops Basketball's Bio

⟩
Camp Details
SECURE YOUR SPOT!

Due to local and state regulations, we anticipate having to reduce our enrollment numbers significantly this year. You can expect a high demand on these first-come-first-serve camper spots, so please be sure to register early.
July 18-22, 2022
Check-in: Monday at 8:30am
Closing Ceremony: Friday at 11:30am
Daily Hours: MON-THURS 9AM-3PM FRI 9AM-12PM
Show Less

See More

Camp Details
Meals
Lunch is not provided. Please bring a packed lunch or lunch money. A concession stand will be open for lunch, snack and drink purchases. $10 per day covers lunch and two snacks.

CAMPER EVALUATION
Upon arrival, all participants are evaluated by the staff so that their own instructional needs can be addressed throughout the week. In addition, campers will be evaluated and then split up into smaller groups according to age and ability.
HEALTH & RELEASE FORMS
All registered campers are required to have a parent or legal guardian fill out US Sports Camps' mandatory Health & Release Forms online before arrival at camp. This camp does NOT require a doctor's signature on the forms.
INFORMATION PACKET
A detailed Information Packet containing check-in location and address, on-site staff contact information, a checklist of things to bring, site-specific forms, and more will be emailed to all registered campers prior to camp. To check if your Information Packet is ready, click here.
PEACE OF MIND POLICY
At US Sports Camps, we hope you will not have to cancel your enrollment in camp. If you do though, there are options. For details on our Cancellation Policy, including cancellations of camp by US Sports Camps, please visit: www.ussportscamps.com/peace-of-mind-policy.
TRANSPORTATION
Transportation is not provided by the camp to or from any airports. If you are flying to or from camp, we recommend using an airport shuttle service. Please schedule flights as close as you can to the check-in times on the first day and check-out times on the last day.
SCHOLARSHIPS
We cannot offer scholarships due to NCAA regulations. Our affiliation with NCAA coaches and schools puts us in a position where any scholarship money can be seen as an inducement to a future collegiate athlete. This puts our coaches and our host universities in jeopardy of damaging their status with the NCAA and incurring penalties at the hands of their organizing body.
NIKE BASKETBALL CAMP FAQ
For general questions about our basketball camps please see our FAQ page.
*Please note, this information is subject to change.

Sample Daily Schedule
9:00 AM

Campers Arrive/Free Shoot

9:10 AM

Stretch/Floor length open up

9:30 AM

Skill Development Stations

11:10 AM

Contests

11:40 AM

5-on-5 Games

12:20 PM

Lunch

1:00 PM

Living by Numbers Stations

1:40 PM

Video/Speaker/Speed & Agility

2:20 PM

3-on-3 Games

3:00 PM

Campers depart
Located in Garland County, Hot Springs Junior Academy is on 401 Emory Street in Hot Springs, AR.
Overall Average Rating
Stars
He would love to go again next year

August 1, 2021: Urijah had such a great time. Coach Marshall was great. Coach K.J and Eddie were very encouraging and really embraced him. These 3 coaches did a great job. He really enjoyed doing the challenges and would have loved to see them repeated to show improvement. He would love to go again next year.

— Shelbie Q., Parent

Your efforts are molding strong young men on and off the court!

July 31, 2019: This was Ty's third and final year attending the camp. He has enjoyed coming to camp each year. I appreciate the organization and expectations of hard work. The director and coaching staff are all very knowledgeable and encouraging. We have been very pleased with the camp and have been able to see improvement in Ty's skills. We were so proud of Ty when he was chosen for the Coach's Award at the end of camp, and invited to attend the state camp in Little Rock! I feel like our investment in this camp and Ty's personal improvement has been very beneficial. Thank you, Coach Marsh and staff, for your time and personal attention to these kids! Your efforts are molding strong young men off and on the court!

— Holly M., Parent

They were interested in making him a better player

July 24, 2019: Destyn enjoy camp very much. He took everything that the coaches said very seriously. They were interested in making him a better player and he will try to use their advice after camp.

— Jack F., Parent
Show Less

See more

Reviews
He said it was hard but he loved it!

July 20, 2019: Treyton has an absolute blast at camp this week!! He was so excited to tell me about his experience each day and what he learned!! He loved that the camp staff was there to guide him to improve his skills and learn new ones. He said it was hard but he loved it!

— Morgan G., Parent

He has improved tremendously!

August 10, 2018: Alex enjoyed the competitiveness of the players and coaches. This is his second year at Nike camp and he has improved tremendously. He has made some great friendships.

— Norma R., Parent

It was a great experience!

July 22, 2018: It overall was a great experience! The coaches were all great and my son really liked his coach, Erik Daily. I enjoyed they were busy the whole time learning and building on skills being taught.

— Amy H., Parent

Thank you for providing such a great week

July 23, 2017: The organization and grouping by age and ability were most beneficial. The many skill drills provided were most helpful. The encouragement and evaluation from staff was very appropriate and appreciated. Thank you for providing such a great week long opportunity for these boys!

— Brody M., Parent

Loved it so much!

July 21, 2017: Loved it so much! when I started I wasn't sure that I really wanted to go, after a few hours of first day, I was glad I did! My couch Hart, was great! She was always helping me to do better, and I am determined to get better. I have to work very hard on my form, protect the ball, shoot the ball when I am open..See you next year!

— Andres A., Camper

He just loved the chance to play and being challenged

July 21, 2017: He just loved the chance to play and being challenged.

— Aaron A., Parent

He loved it all around. experience

August 2, 2016: He has been to a lot of camps and this was his favorite. We will be back next summer!

— Kirsten M., Parent
Camp Dates & Prices
New Camp Dates Coming Soon!
Please join the Priority List to be notified when this program opens for 2023 registrations.