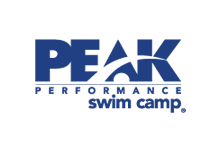 Nike Peak Performance Summer Swim Camp in July Westchester, New York
Nike Peak Performance Summer Swim Camp in July Westchester, New York
5

Reviews
Average Rating
Stars
Helping competitive swimmers perform at peak levels
has been our top priority for the past 25 years.
Peak Performance Swim Camp is offering a "last chance" speed camp in Mount Kisco, Westchester County, New York! Our 2-day RACE CAMP provides two levels of specialized training for 12 & Over and 11 & Under competitive swimmers. PEAK coaches are masters at teaching racing techniques, and our low swimmer-to-coach ratio is the best in the industry. If speed is what you seek, come to PEAK!
Open to age group and senior-level swimmers, ages 8-18, who currently compete at a local, regional, state, or national level. To maximize the benefits of the clinic, swimmers are assigned to lanes based on their current skill and performance level versus age.

Camp Coaches
Camp Director

Nick Baker

Nick Baker cofounded the original Peak Performance Swim Camp in 1996. In 2005 he branched out on his own and founded the present-day version. His vision was to create a holistic camp with a focus on developing the whole swimmer from a mental, technical, and physical perspective.

View Nick Baker's Bio & Swim Tips

⟩

Coach

Peak Coaching Staff

A great camp curriculum means nothing unless you have a team of great coaches to implement it. Our passionate and experienced coaching team is comprised of stroke technicians, teachers, and motivators

View Peak Coaching Staff's Bio

⟩
Camp Details
2023 OVERVIEW
Dates: July 8-9
Age Group: 8-18
Gender: Coed
Camp Type: Day Camp

Schedule: 9:00am-3:00pm, Saturday-Sunday
Check-In: 8:45am - Camp check-in will take place in the interior hallway just outside the pool. Please park and enter the facility via the corner entrance of the building.
Lunch: Lunch is not provided. Please bring a packed lunch.

Race Camp: For competitive swimmers ages 8-18. Our 2-day Race Camp focuses on excellence in racing! How swimmers perform in competition determines their ultimate success in swimming. Hard-nosed training matters, but smart-tough racing matters more. At PEAK Race Camps, we specialize in teaching the mental, technical, and physical skills to help swimmers excel where it matters most!
Our Race Camp curriculum includes:
Various focus and mental toughness simulations to sharpen the mental edge.
Race rehearsals to heighten the competitive spirit and teach the ideal racing strategy for all distances.
Technical stroke refinement.
Power, flexibility, and skill drills to quicken all starts and turns.
Plus plenty of head-to-head racing!
Note: This is NOT a learn-to-swim program, but specifically designed for competitive swimmers who can perform multiple lengths of all four strokes and the official starts and turns. Swimmers are assigned to lanes based on ability level. The daily skill progressions and challenging swim sets are adjusted to reflect skill and performance levels.
CAMP ADDRESS
Boys and Girls Club of Northern Westchester
351 E Main St
Mt. Kisco, NY 10549
Click Here for Directions
CONTACT US
The safety and well-being of our swimmers is our first concern. The coaching staff will be on deck and supervise all lunch and classroom sessions. Once camp is underway, parents may contact our camp coordinator directly at [email protected] or by phone at +1-320-334-4255. We are committed to making camp a great experience for your child.
CAMP CHECK-IN
Camp check-in will take place in the interior hallway just outside the pool. Please park and enter the facility via the corner entrance of the building.
Check-in time: 8:45 am. Saturday & Sunday, July 8-9
Swimmers must arrive at camp wearing their swimsuit underneath their dry-land clothing.
Parents need to sign in their swimmer with camp staff each morning.
There is limited space for spectators to observe the pool sessions. Please stay in the bleachers on either side of the pool.
CAMP PICK-UP
Pick-up and Sign-out will occur in the hallway outside the pool.
Pick-up time: 3:00 pm. Saturday & Sunday, July 8-9
Parents must sign out their swimmer each afternoon with a PEAK staff member.
CAMP FINALE
The camp concludes on Sunday, July 9, at 3:00 pm. Parents can pick up their children on the pool deck.
MEALS
Please bring your own bag lunch daily on Saturday and Sunday with your favorite healthy foods.
Bag lunches must be in the swimmers' possession at morning Drop-Off and not delivered later to the pool.
Swimmers must bring two personal water bottles to camp, properly labeled and already filled.
WHAT'S INCLUDED IN THE FEE?
Instruction: Morning and afternoon training sessions
Supervision: Campers are supervised by staff during camp hours.
Camp T-shirt & Prizes: Campers will receive a Peak Swim Camps t-shirt and prizes.
INSTRUCTION, EQUIPMENT & FACILITY
Ratio: 1:10 staff-to-camper ratio
Groupings: Campers are grouped by age, ability, and experience.
Equipment Needed: Please bring your water swimsuit, swim cap, googles and towel(s)
Facility: Boys and Girls Club of Northern Westchester
Medical Protocol: Most camps have an athletic trainer on-site to help with illness or injury. In case of an emergency, campers will be transported to the nearest hospital.
PREPARE FOR CAMP: COMPLETE YOUR PRE-CAMP CHECKLIST

To view your customer account, complete your mandatory forms, pay balance dues, and review important camp information, visit Pre-Camp Checklist. All necessary camp information is on this page. If there are any imperative changes prior to camp start, registered campers will be notified via email and this webpage will be updated!

CHECKLIST OF THINGS TO BRING
Below is a suggested list of clothing, equipment, and personal items. Peak Performance Swim Camp is not responsible for lost or stolen articles or money. Do not bring valuable items to camp with you.
2 Water Bottles - Properly labeled & already filled
Bag Lunch with your favorite healthy foods
Swimsuit worn underneath dry-land clothing
2 Swim Caps (your personal favorites)
Googles
2 Large Pool Towels
Closed-Toe Running Shoes for dry-land training
Dry-Land Apparel: T-Shirts, Shorts, or Leggings
Do NOT bring fins, pull-buoys, kickboards, etc.
PRIVATE COACHING
A very limited number of private coaching sessions are available during the weekend camp. These are offered first-come, first- serve. It is highly recommended that you make a reservation in advance of camp.
To reserve a private session, please email us at [email protected] or text at +1-320-334-4255. Hourly private coaching sessions with a PEAK Senior Coach are $250.00. Sessions with Olympic Coach Nick Baker are $350.00.
Please note that Private Coaching sessions are scheduled around the coaches' availability (between 7:00 AM and 5:00 PM) and may be subject to change due to the pool and/or weather conditions.
CAMP SCHEDULE
The 2-day camp curriculum includes daily mental, technical, and physical conditioning based on Olympic Coach Baker's unique holistic training approach and features highlights from our week-long program. Each day's curriculum includes two in-water training sessions, dry-land strength training, and a motivational mental skills workshop.
8:45 am – 9:00 am Check In
9:00 am - 10:00 am Dry Land
10:00 am – 12:00 pm Swim Session 1
12:00 pm – 12:30 pm Lunch (Bring Your Own)
12:30 pm – 1:00 pm Mind Power Workshop
1:00 pm - 3:00 pm Swim Session 2
TRANSPORTATION
Transportation is not provided. Campers are responsible for getting to and from camp on their own. There is no supervision before or after camp hours so please make arrangements to pick up your child on time.
COMPANY POLICIES
For information regarding our cancellation policy and all other company policies, please visit USSC Policies.
NIKE SWIM CAMP FAQ
For general questions about our swim camps please see our FAQ page.
Show Less

See More

Camp Details
DAILY SCHEDULE
The schedule below outlines a sample agenda for the day.
8:45 AM – Daily Sign-In
9:00 AM – Dry-Land
10:00 AM – Pool Session 1
12:00 PM – Lunch (Bring Your Own)
12:30 PM – Mind Power Workshop
1:00 PM – Pool Session 2
3:00 PM – Daily Sign Out
The daily curriculum includes two in-water training sessions (2 hours each), dry-land, and motivational mental skills training. The combined PEAK experience toughens swimmers mentally, boosts fitness and confidence, and improves essential swimming skills.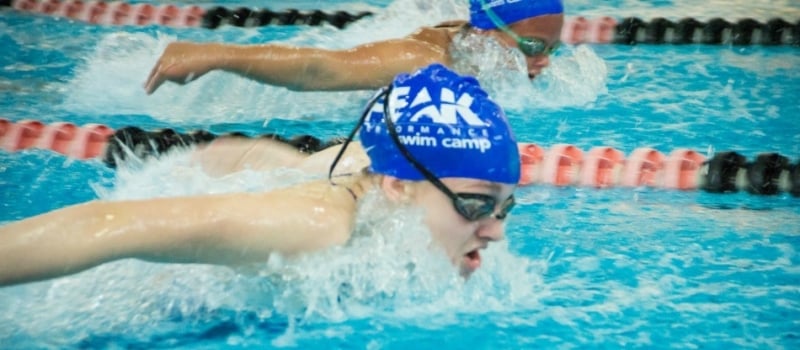 Boys & Girls Club of Northern Westchester
Camp will be held at the Boys & Girls Club of Northern Westchester located at 351 Main St, Mt. Kisco, NY 10549.

Camp Questions & Answers
WHERE CAN I FIND THE HEALTH & RELEASE FORM?
In order for a swimmer to participate in the camp, the mandatory Health & Release Form must be completed, signed, and turned in BEFORE the camp commences. The Health & Release Form can be found at - secure.ussportscamps.com/welcome
HOW ARE SWIMMERS GROUPED AT CAMP?
Lane assignments will be based on your best 100 Free time. We will ask you to email us your best 100 Free time when we send out the registration packet before camp. If you do not submit the correct time, then there is a strong chance that you will be placed in the wrong lane, and will not fully benefit from the clinic training. Thank you for your assistance!
Show Less

See More

Questions & Answers
Camp Reviews
Overall Average Rating
Stars
We'll be back next year!

Coach participation and help with technique and race strategy.

— Parent of Attendee from a Similar Camp in 2022

Un-limit yourself!

June 17, 2016: Hello Coach Baker! I just wanted to let you know that I took what you said about the 200 IM, not limiting myself from it and not being afraid, to my latest meet. I had lots of confidence up on the blocks and during the race. I went from a 2:43.69 to a 2:31.41 finals, a sectionals cut! What you said and showed me at the camp has helped me a lot in all strokes, starts, and turns! I am now very confident and I have un-limited myself a lot! Thank you again!

— Emma C. Camper

I did it!

June 19, 2015: NICK!!!! - I did it! I made age group provincials in my 200 breast stroke! I have taken off 12 seconds in this since seeing you this summer in Connecticut. Your confidence in me helped my confidence in myself …a lot! Thank you so much (and all the other awesome coaches like Tim ). I can't wait to come again soon….

— Amanda L. Camper
Show Less

See more

Reviews
Thank you!

June 18, 2015: Dear Nick & PEAK staff…THANK YOU for all that you have done for our daughter! The all important triangle philosophy has significantly impacted her both in and out of the pool! This past fall was a very rewarding season. She placed first in the 100 Breast at sectionals with a time of 1:06.27…then placed third in the 50 Free with a new school record and state qualifying time of 24.75…and also assisted all 3 relays in qualifying for States, thus qualifying in all 5 events. At States she swam the 100 Breast and captured the 8th place finish in the A Finals. You and your staff's ability to break the stroke into integral component parts that the swimmer can understand and then build them back up in correct format is fascinating to observe. This method of instruction is concrete and one that swimmers are able to immediately feel results. We have moved into our club season and look forward to working with PEAK in the future!

— Bob F. Parent

Can't wait to go back!

June 18, 2015: Coach Baker … I am not sure that I can find adequate words to express our appreciation and gratitude to you and your team for the mental, technical, and physical training that you presented to our daughter. WE ARE THRILLED TO INFORM YOU THE SHE MADE NATIONALS IN HER 100 BR WITH THE EXACT QUALIFYING TIME OF 1:08.89! (She is also a math student so the exact time has always been required.) Before her race she visualized you being on deck watching, she cleared her mind, stayed calm, and swam her best with sheer determination. My husband and I will never forget that chilly morning in Orlando this past December, watching you give my daughter a private lesson. We knew then that she had never had this type of instruction before and that it was critical for her to reach her goals. I then brought her to your Westchester clinic and within 10 minutes in the pool with you, once again, I watched her breaststroke transformed – it has just been amazing to me. After returning from Greensboro, we will take a minute and plan our summer. She has already been asking when she may work with you again as she would love to every week!!!

— Maura B. Parent
SECURE YOUR SPOT – CAMPS SELL OUT!
Last year over 650 Sports Camps sold out, leaving 7,000+ campers on the waitlist. Due to high demand, early registration for our first-come-first-serve camps is strongly recommended.
Camp Dates & Prices
This program has concluded for the season.
Please Join our Priority List to be notified when this program is available for registration.