Founded by the extraordinary coach and teacher Hubert Vogelsinger in 1965, the Nike Vogelsinger Soccer Academy offers a unique, dynamic soccer environment in which players master the mental, physical and technical skills of the game. Join us as we celebrate our 48th year of teaching soccer excellence.
Highlights
The Nike Soccer Camps are a great place for any soccer enthusiast who is looking to improve their skills, work hard, make new friends and have fun! Our mission is to provide athletes with the tools to improve and to enjoy soccer for life!
Highlights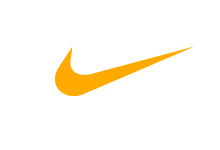 Our soccer camps were founded by the head coaches at UCLA and UCSB in 1973. The Soccer Academy has been training youth players for 40 years in Southern California and Arizona. Overnight and day sessions are available for each location.
Highlights
NBC Soccer Camp is the perfect camp to improve in all areas of the game and is beneficial for beginners as well as advanced players. Intensity, skill mastery, life-skills training, and amazing coaches all help create a camp that could be the highlight of your summer.
Highlights